Bittersweet (True North, #1)

by Sarina Bowen
Published by Rennie Road Books on June 14th 2016
Pages: 348
Goodreads

The new series is set in Vermont. True North is populated by the tough, outdoorsy mountain men that populate the Green Mountain State. They raise cows and they grow apples. They chop a lot of wood, especially when they need to blow off steam. (Beards are optional but encouraged.)
If you can't stand the heat, get out of the orchard.
The last person Griffin Shipley expects to find stuck in a ditch on his Vermont country road is his ex-hookup. Five years ago they'd shared a couple of steamy nights together. But that was a lifetime ago.
At twenty-seven, Griff is now the accidental patriarch of his family farm. Even his enormous shoulders feel the strain of supporting his mother, three siblings and a dotty grandfather. He doesn't have time for the sorority girl who's shown up expecting to buy his harvest at half price.
Vermont was never in Audrey Kidder's travel plans. Neither was Griff Shipley. But she needs a second chance with the restaurant conglomerate employing her. Okay—a fifth chance. And no self-righteous lumbersexual farmer will stand in her way.
They're adversaries. They want entirely different things from life. Too bad their sexual chemistry is as hot as Audrey's top secret enchilada sauce, and then some.
Review
Since I read Him and Us I knew I wanted to read a Sarina Bowen book. When I heard Bittersweet had a grumpy farmer I knew this was the one I had to try.
Griff Shipley runs his family's farm in Vermont. Since he is supporting his mother, three siblings and his grandfather he has no time for a relationship – especially with his one-time college hookup. Audrey wasn't meant for college but found her home in the kitchen. While trying to break into the restaurant business, she is sent to Vermont where she runs into Griff. The two have so much chemistry but both are so busy trying to make it all work will they find time for each other?
My absolute favorite part of this book was the Vermont setting and focus on organic farming and cidermaking. It sounded so beautiful I relly would love to visit at some point. Plus all the farming talk was actually really interesting. The other thing that made the farming interesting was Griff and his family. I loved the whole clan of Shipleys. Their family meals were some of the best scenes for me.
Griff and Audrey definitely had loads of chemistry – especially during the sexy scenes. They were good together – Audrey's easy goingness balanced Griff's grumpiness really well. I liked them a lot but for some reason something seemed a little off to me. Like they almost seemed to come off so  different in each other's POVs than their own.
Still, I enjoyed this quite a bit and finished it pretty quickly. I have to say I am really excited for the next two in the series and heading back to Vermont for them.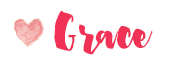 Related Posts