I have to say that the Make Me Read It Readathon was a huge success. You guys picked out some amazing books for me to read. All four books were 5 star reads. That never happens. I didn't want to do full reviews so here are my quick thoughts on the books.
---
I'll Meet You There

by Heather Demetrios
Published by Henry Holt and Co. (BYR) on February 3rd 2015
Genres: Young Adult
Pages: 388
Format: ebook
Source: Purchased
Goodreads

If Skylar Evans were a typical Creek View girl, her future would involve a double-wide trailer, a baby on her hip, and the graveyard shift at Taco Bell. But after graduation, the only thing separating Skylar from art school is three months of summer…until Skylar's mother loses her job, and Skylar realizes her dreams may be slipping out of reach.
Josh had a different escape route: the Marines. But after losing his leg in Afghanistan, he returns home, a shell of the cocksure boy he used to be.
What brings Skylar and Josh together is working at the Paradise—a quirky motel off California's Highway 99. Despite their differences, their shared isolation turns into an unexpected friendship and, soon, something deeper.
Compelling and ultimately hopeful, this is a powerful examination of love, loss, and resilience.
At some point I got it in my head this was a book about a road trip. It was not but that's ok. Road trip or not, everyone loves this book and now I know why. I was sucked in and couldn't put it down.  I loved Skylar and Josh so much. My favorite side character was Marge, the owner of the motel they both worked at and kind of fill in parental figure. The story, the setting, everything just had a very realistic feel to it. I mean it was a depressing feel but realistic. I was happy that while it was heavy at times, it ended on a hopeful note.
---
My Life Next Door

by Huntley Fitzpatrick
Published by Dial Books For Young Readers on June 14th 2012
Genres: Young Adult
Pages: 394
Format: Paperback
Source: Purchased
Goodreads

"One thing my mother never knew, and would disapprove of most of all, was that I watched the Garretts. All the time."
The Garretts are everything the Reeds are not. Loud, messy, affectionate. And every day from her rooftop perch, Samantha Reed wishes she was one of them . . . until one summer evening, Jase Garrett climbs up next to her and changes everything.
As the two fall fiercely for each other, stumbling through the awkwardness and awesomeness of first love, Jase's family embraces Samantha - even as she keeps him a secret from her own. Then something unthinkable happens, and the bottom drops out of Samantha's world. She's suddenly faced with an impossible decision. Which perfect family will save her? Or is it time she saved herself?
A transporting debut about family, friendship, first romance, and how to be true to one person you love without betraying another.
How had I not read this sooner??? So many great aspects that I just loved. The Garrets were the best ever. I totally would have spied on them too. Samantha and Jase were an adorable couple and I loved how their relationship moved along. The other characters were pretty great too – especially Tim. There were politics, friendship, family dynamics and a lot of character growth all around. I am looking forward to reading more from Huntley Fitzpatrick.
---
After I Do

by Taylor Jenkins Reid
Published by Washington Square Press on July 1st 2014
Genres: Contemporary
Pages: 352
Format: ebook
Source: Purchased
Goodreads

From the author of Forever, Interrupted—hailed by Sarah Jio as "moving, gorgeous, and at times heart-wrenching"—comes a breathtaking new novel about modern marriage, the depth of family ties, and the year that one remarkable heroine spends exploring both.
When Lauren and Ryan's marriage reaches the breaking point, they come up with an unconventional plan. They decide to take a year off in the hopes of finding a way to fall in love again. One year apart, and only one rule: they cannot contact each other. Aside from that, anything goes.
Lauren embarks on a journey of self-discovery, quickly finding that her friends and family have their own ideas about the meaning of marriage. These influences, as well as her own healing process and the challenges of living apart from Ryan, begin to change Lauren's ideas about monogamy and marriage. She starts to question: When you can have romance without loyalty and commitment without marriage, when love and lust are no longer tied together, what do you value? What are you willing to fight for?
This is a love story about what happens when the love fades. It's about staying in love, seizing love, forsaking love, and committing to love with everything you've got. And above all, After I Do is the story of a couple caught up in an old game—and searching for a new road to happily ever after.
Taylor Jenkins Reid is my new favorite. For real. I love her books so much. There is an ease and relatability to her writing that I cannot put her books down. They suck me in and spit me out with all the feels in between. After I Do had me on edge with a pit in my stomach wondering what would happen to Lauren and Ryan and more importantly for me what I wanted to happen to them. I couldn't quite decide as the story went on but loved loved the ending.
---
All the Bright Places

by Jennifer Niven
Published by Knopf on January 6th 2015
Genres: Young Adult
Pages: 378
Format: Hardcover
Goodreads

The Fault in Our Stars meets Eleanor and Park in this exhilarating and heart-wrenching love story about a girl who learns to live from a boy who intends to die.Soon to be a major motion picture starring Elle Fanning! Theodore Finch is fascinated by death, and he constantly thinks of ways he might kill himself. But each time, something good, no matter how small, stops him. Violet Markey lives for the future, counting the days until graduation, when she can escape her Indiana town and her aching grief in the wake of her sister's recent death. When Finch and Violet meet on the ledge of the bell tower at school, it's unclear who saves whom. And when they pair up on a project to discover the "natural wonders" of their state, both Finch and Violet make more important discoveries: It's only with Violet that Finch can be himself—a weird, funny, live-out-loud guy who's not such a freak after all. And it's only with Finch that Violet can forget to count away the days and start living them. But as Violet's world grows, Finch's begins to shrink. This is an intense, gripping novel perfect for fans of Jay Asher, Rainbow Rowell, John Green, Gayle Forman, and Jenny Downham from a talented new voice in YA, Jennifer Niven.
This is a book I have had since BookCon last year. Why I hadn't read it yet who knows. I am so glad I was able to squeeze it in the readathon. At first, I wasn't sure about it or where it was going. I did love Finch a lot. Violet took me a little longer to connect with though. Once I was really into it though I loved it. Then the tears. All the tears. I am now pumped for Jennifer Niven's new book!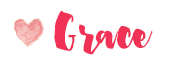 Related Posts