I've seen posts like this on a couple of blogs ( Nick & Nereyda's Infinite Booklist and Lindsay's Library are the ones I can remember) I wanted to make a list of things I hope to get to do this summer – non bookish. A lot of these are things are things to be done with the kids but some are just for me.
Go to the Beach

I am lucky enough to live only 15 minutes from the beach and plan to spend some serious time there this year. Now that the kids are a bit older it is a much less daunting task to take them. Plus look how pretty my beaches are 🙂
Go Hiking
This is one I am afraid won't happen. My husband isn't big on it and my kids don't have the stamina for a long hike. Hopefully I can talk him into it and leave the kids with the grandparents. We have a lot of great places by me to hike so I would love to get out at some point
Go to the Zoo and Aquarium

This is something we do every year and I love it as much as the kids. They love all the animals and fish and we always have a good day.
Binge watch: The Good Fight, Bloodline, Shameless, Wentworth
If you have been to my blog at all you know I love TV and a good binge. I want to fit in a couple of shows this summer. I really want to watch The Good Fight since I loved The Good Wife but I hate that it would be shelling out more money for CBS All Access. The others are all on Netflix so I am sure I will get to them.
Have a Barbecue
We used to have more with friends but I am hoping we can squeeze in a barbecue this summer at our house. We have a good yard to keep all the kids busy while us adults can just hang out. But as we get older it seems to be harder and harder to get a date where everyone can get together.
Go to a Yankees Game

This picture is from a game my husband got to go to this year with work. He had awesome seats and I am jealous. I haven't been to a game in almost 4 years. That needs to change. We used to go to at least a couple a season but then kids.

Find Time to Knit More
I started to knit this year and I love it. Unfortunately I just haven't had time. I really hope to make some and sit down and finish that damn scarf I started!
Go to the Boardwalk

Again we are so lucky to live close to the beach and also the boardwalk. Our kids love going to play the games, ride the rides and just walk along the beach.
Clean Out My House
Yeah this isn't super fun but I need to do it. I have been putting off doing a major clean out but my house is packed with junk. My husband is not the type to get rid of stuff so it is on me. I love purging stuff so when he is at work and the kids are at camp I plan on going room by room, closet by closet to declutter our lives.
Go to a Country Concert

Last year I went to my first country concert and loved it. Since then I have become a country fan. I really want to get to a concert this year and am working on getting tickets.
What do you want to do this summer?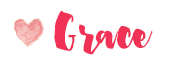 Related Posts