I know I just did a TV post last week but that focused on reality TV. Still, I always love to say which shows I am excited to come back and which I plan to check out that are new. So here they are!
Returning Shows
Grey's Anatomy // I am Grey's for life. I thought last season was really strong and excited to see where they go now.
The Affair // This is season 3 for this show. I am not sure where they go because it went in a weird direction towards the end of last season. Still I love the cast so I will stick with it.
How to Get Away with Murder // This show kind of went off the rails last season so I hope it goes back to how good it was season 1.
Modern Family // An oldie but a goodie in my opinion. Also one of the few shows my husband watches with me.
Big Bang Theory // This is just an easy show to watch and laugh at. Another show my husband watches with me.
The Goldbergs // This is actually a show my husband made me start watching last year and it is hilarious.
Younger // Such a fun show. The ending last season though headed towards very cheesy so I hope it doesn't go overboard this season.
Transparent // I loved season 2 so much more than season 1 so I have high hope for season 3.
Life in Pieces // I started to watch this last season. I tried to get my husband on board but he wasn't having it and fell off. But over the summer my husband started to watch it so we are now caught up and I am looking forward ot it.
New Shows
This is Us // I mean have you seen the trailer?? It looks amazing!!
Speechless // I had just seen a commercial for this recently and it looks really funny and cute.
Better Things // Single actress mom in LA. Louis CK has his hand in this so I want to check it out.
Divorce // I am interested to see SJP's next TV project.
Returning but New
Gilmore Girls // It's new but not so it has its own category. I am so pumped for this and will literally stop whatever I am doing when it is dropped and watch it all!!
What shows are you looking forward to coming back? What new shows will you try this year?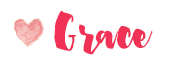 Related Posts