Erica from Novel Ink and Lauren from Bookmark Lit wanted to join forces to create a book tag about books and TV.
We know how much bloggers love binge-watching shows AND reading books, so we combined the two! We've selected a TV show to match each prompt and we invite you to change the shows to once that fit YOU, if you'd like. Then, just choose the best book or series to match it.
GENERAL RULES FOR THE TAG:
Choose a book or book series that best matches the prompt provided
Feel free to change the TV show if you'd like it to reflect YOUR preferences!
A blank set of the prompts is located at the very bottom in the scroll box
Feel free to use our header graphic with the usual credits
Link back to Erica and Lauren and tag some friends to join in!
It's Always Sunny in Philadelphia ~ unlikeable characters
 Ann & Henry // I have said it before I will say it again I really hated everyone in this book.

Friends~ best cast of characters/friendships
Emmy & Oliver // They were such awesome friends and they were sweet and funny and I wanted to hang out with them

Real Housewives of New York~ hate that you love or guilty pleasure
The Twilight Series // I mean I know this is probably not really good but I loved it and it got me reading again so I will always have fond memories. Plus I can't not watch the movies if they are on. I just can't.

Grey's Anatomy ~ all the feels
Who Do You Love // This was a book for me that had me feeling all sorts of feels. I was happy, I was sad, I swooned, I cried, I had icky feelings. Literally it put me through it all. And for that I truly enjoyed it.

How I Met Your Mother ~ bad ending
Allegiant // Ugh. I know this might be an obvious answer but I so wasn't happy with this book or ending at all.

True Blood~ favorite paranormal/fantasy
The Premonition Series // I loved this series so much. I don't normally read this genre but it was one of my first and one I will love forever.

My So-Called Life ~ left you wanting more
Panic // I really enjoyed this one until the end. I thought it kind of was lacking coming from the rest of the book.

Scrubs ~ series that should have ended earlier
Stephaine Plum Series //These were so much fun in the beginning. then slowly they started to get old quick. I honestly can't believe the series is still going!

Private Practice ~ should have a spin-off
The Bright Effect // Bash's best friend Seth was one of my favorites and I begged in my review for his own story. I think he is getting one so I can't wait!

That 70's Show ~ set in a different time period
The Help // This is just one I really loved when I read it and loved the movie too.

Orange is the New Black ~ couldn't stop reading
Him // I mean this book! I could not stop reading this. I killed it in a day and half and would have read it sooner if it wasn't for you know life getting in the way.

Parks and Recreation ~ made you laugh out loud: Let's Pretend This Never Happened
Let's Pretend This Never Happened // I always pick Furiously Happy but decided to spotlight this one instead. Jenny Lawson is hysterical and I love her and her books.

Friday Night Lights ~ favorite book boyfriend
Before We Were Strangers  // I loved Matt. There was just something about him and their story that made me love him and remember him still.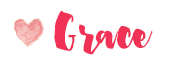 Related Posts