Top Ten Tuesday is a meme hosted by The Broke and The Bookish.
Today is all about Valentine's Day. And I am such a mush and love love and books about love ans movies about love and you get the idea. So I am going to list some of my favorite couples from some of my favorite books.
Simon & Blue | Hazel & Gus | Grace & Matt | Sydney & Mac | Rosie & Don | Nastya & Josh | Maddy & Olly | Sydney & Ridge |Georgie & Neal | Lou & Will
 Who are your favorite bookish couples?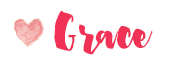 Related Posts