Top Ten Tuesday is hosted by The Broke and the Bookish.
So this week is a TV freebie of sorts since most shows will be coming back. I have done lots of posts on TV – My favorite shows, my binges, series finales so I thought I would give some love to the trashy TV that is reality TV. So here are my favorite reality shows.
The House Wives
I am such a lover of the Housewives. I really only watch the New York and Beverly Hills casts anymore though. At one time I watched New Jersey but they are just awful. New York is my favorite. Still I know all these women are insane, delusional and out of touch with normal life but that is what makes it fun!! I love to listen to the Bitch Sesh podcast for recaps on them and generally just to laugh because it is hysterical. 

Food Focused
I am obsessed with Food shows especially competition. I have watched every season of Top Chef, Top Chef Masters, Top Chef Desserts. I will watch them all. I watch the reruns. Clearly it is my favorite. I think it is the way it is set up and of course Tom, Padma and the judges. I also loved Chopped and catch it when I can. Next Food Network Star is one I recently started watching in the past couple of seasons. It is part cooking but mostly presentation of the food and being on camera.
Fashion!
Project Runway is another one I have watched from the beginning. I remember sitting with one of my best friends in college and catching it every week. I still do. I love watching them make clothes and see what is fashionable (since I lack in that department) and also the drama. So much fun. Plus Tim Gunn is everything. I used to watch America's Next Top Model all the time too but the last few seasons I couldn't. Then it was over but now IT"S BACK!! Yup it is coming back to VH1 this year all rebooted so I am excited to see if it is any good.
 I have an obsession with Christopher Palu (above) gifs from project runway. He was my favorite ♥
Survival of the Naked
Naked and Afraid is a show my husband loves and I watch with him so we have something to watch together. It is a pair of survivalists that are sent to some random location and have to survive for 21 days with minimal tools. And yeah they are naked.  It actually grew on me more as I watched it. They have seasons called Naked and Afraid XL and it is a group instead of a pair that they follow the whole season which I like better.
*FYI googling Naked and Afraid gifs wasn't my brightest moment. UGH.*
Home Sweet Home
HGTV is another area where my husband and I can watch together. He does prefer things like Mega Decks and Yard Crashers but will watch these two with me too. I love the beach so I love to see people try and get great deals all over by the beach and see different places. Fixer Upper is the best. Chip and Joanna are the cutest couple and I love how they fix up and decorate the houses. I wish they would come help with mine!!
Do you watch reality TV? What is your favorite show?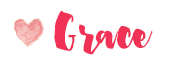 Related Posts