Top Ten Tuesday is a meme hosted by The Broke and The Bookish.
This week is all about the authors we read the most. Thankfully Goodreads has a handy stat telling you just that! Here are my top ten from least to most read.
Jen Lancaster
Bitter is the New Black was recommended to me by a friend and I loved it. I think went on a Jen Lancaster reading spree. Some were better than others but I haven't read anything from her in a long time. 
Tana French
I love Tana French and the Dublin Murder Squad. I love this series and can't wait for a new one.
John Green
Yup I am a pretty big John Green fan. I really like these and want them all to be movies if they turn out as good as TFIOS. I can't wait to see Paper Towns!
Amy A. Bartol
I accidently found Inescapable on Amazon at some point. I was hooked and flew through the series. Now I am (im)patiently waiting for another book in that series. However, she at least gave us the Kricket series – which I just got the final the book to review.
Emily Giffin
Chick lit at its finest. Love all of her books and will read whatever she writes.
Lauren Oliver
Even though I don't always love where her stories go, I love her writing. It is beautiful. Looking forward to adding Vanishing Girls to this list before the year is over.
Jamie McGuire
Jamie McGuire is another one I stumbled upon accidently on Amazon. I loved her Providence series and have read most of her books (although I fell behind at some point).
Colleen Hoover
It's Colleen Hoover. Enough said.
Jennifer L. Armentrout
Love me some JLA. I love her characters. They almost always have a great sense of humor and the romances are always awesome.
Jessica Sorenson
This chick writes a hella lot of books. For a while I am pretty sure I only read Jessica Sorenson. But then I got burned out on her. Maybe one day I will get back to some of her newer stuff.
I also forgot to add Charlaine Harris for the Sookie Stackhouse books, Janet Evanovich for the Stephanie Plum books and JR Ward for the Black Dagger Brotherhood books which I forgot to add to my GoodReads. So top 13 really!
So who are your most read authors?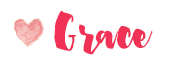 Related Posts