My To-Be Read List is a meme hosted by Because Reading is Better Than Real Life where at the beginning of the month visitors can choose which book I'll be reading this month. On the first Saturday of a month the poll will be up, then on the second Saturday (possible Sunday) of the month, I'll announce the book that won and on the last Saturday of the month I'll post my review of the book.
I love parallel universe type reads. They are so much fun and I have three sitting around. Pick which one I should pick up next!
Caroline is at a crossroads. Her grandmother is sick, maybe dying. Like the rest of her family, Caroline's been at Gram's bedside since her stroke. With the pressure building, all Caroline wants to do is escape–both her family and the reality of Gram's failing health. So when Caroline's best friend offers to take her to a party one fateful Friday night, she must choose: stay by Gram's side, or go to the party and live her life.

The consequence of this one decision will split Caroline's fate into two separate paths–and she's about to live them both.

Friendships are tested and family drama hits an all-new high as Caroline attempts to rebuild old relationships, and even make a few new ones. If she stays, her longtime crush, Joel, might finally notice her, but if she goes, Chris, the charming college boy, might prove to be everything she's ever wanted.

Though there are two distinct ways for her fate to unfold, there is only one happy ending…

Abby Barnes had a plan. The Plan. She'd go to Northwestern, major in journalism, and land a job at a national newspaper, all before she turned twenty-two. But one tiny choice—taking a drama class her senior year of high school—changed all that. Now, on the eve of her eighteenth birthday, Abby is stuck on a Hollywood movie set, miles from where she wants to be, wishing she could rewind her life. The next morning, she's in a dorm room at Yale, with no memory of how she got there. Overnight, it's as if her past has been rewritten.

With the help of Caitlin, her science-savvy BFF, Abby discovers that this new reality is the result of a cosmic collision of parallel universes that has Abby living an alternate version of her life. And not only that: Abby's life changes every time her parallel self makes a new choice. Meanwhile, her parallel is living out Abby's senior year of high school and falling for someone Abby's never even met.

As she struggles to navigate her ever-shifting existence, forced to live out the consequences of a path she didn't choose, Abby must let go of the Plan and learn to focus on the present, without losing sight of who she is, the boy who might just be her soul mate, and the destiny that's finally within reach.


ONE SUMMER in the French countryside, among sun-kissed fields of lavender . . .

ANOTHER SUMMER in upstate New York, along familiar roads that lead to surprises . . .

When Summer Everett makes a split-second decision, her summer divides into two parallel worlds. In one, she travels to France, where she's dreamed of going: a land of chocolate croissants, handsome boys, and art museums. In the other, she remains home, in her ordinary suburb, where she expects her ordinary life to continue — but nothing is as it seems.

In both summers, she will fall in love and discover new sides of herself. What may break her, though, is a terrible family secret, one she can't hide from anywhere. In the end, it may just be the truth she needs the most.

From New York Times bestselling author Aimee Friedman comes an irresistible, inventive novel that takes readers around the world and back again, and asks us what matters more: the journey or the destination.
LET'S VOTE
What book should I read in February?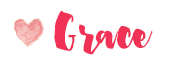 Related Posts