This meme, hosted by Because Reading, is where you guys can pick one book I read each month. On the first Saturday I will post the poll of three books and you get to vote. The second Saturday I will post the winner. The last Saturday will be my review.
I have decided to theme each month. This month is which Giveaway book I have won should I read. I have won quite a few this year and haven't really read many. I thought this would be a great way to make sure I get to at least one!
The Options are:
Silas Hart has seriously shaken up Westlin Beck's small-town life. Brand new to town, Silas is different than the guys in Green Lake. He's curious, poetic, philosophical, maddening– and really, really cute. But Silas has a sister– and she has a secret. And West has a boyfriend. And life in Green Lake is about to change forever.

Truest is a stunning, addictive debut. Romantic, fun, tender, and satisfying, it asks as many questions as it answers.
As a sixteen-year-old, Tessa Cartwright was found in a Texas field, barely alive amid a scattering of bones, with only fragments of memory as to how she got there. Ever since, the press has pursued her as the lone surviving "Black-Eyed Susan," the nickname given to the murder victims because of the yellow carpet of wildflowers that flourished above their shared grave. Tessa's testimony about those tragic hours put a man on death row.

Now, almost two decades later, Tessa is an artist and single mother. In the desolate cold of February, she is shocked to discover a freshly planted patch of black-eyed susans—a summertime bloom—just outside her bedroom window. Terrified at the implications—that she sent the wrong man to prison and the real killer remains at large—Tessa turns to the lawyers working to exonerate the man awaiting execution. But the flowers alone are not proof enough, and the forensic investigation of the still-unidentified bones is progressing too slowly. An innocent life hangs in the balance. The legal team appeals to Tessa to undergo hypnosis to retrieve lost memories—and to share the drawings she produced as part of an experimental therapy shortly after her rescue.

What they don't know is that Tessa and the scared, fragile girl she was have built a  fortress of secrets. As the clock ticks toward the execution, Tessa fears for her sanity, but even more for the safety of her teenaged daughter. Is a serial killer still roaming free, taunting Tessa with a trail of clues? She has no choice but to confront old ghosts and lingering nightmares to finally discover what really happened that night.
The sheriff's son, Kellan Turner, is not the golden boy everyone thinks he is, and Romy Grey knows that for a fact. Because no one wants to believe a girl from the wrong side of town, the truth about him has cost her everything—friends, family, and her community. Branded a liar and bullied relentlessly by a group of kids she used to hang out with, Romy's only refuge is the diner where she works outside of town. No one knows her name or her past there; she can finally be anonymous. But when a girl with ties to both Romy and Kellan goes missing after a party, and news of him assaulting another girl in a town close by gets out, Romy must decide whether she wants to fight or carry the burden of knowing more girls could get hurt if she doesn't speak up. Nobody believed her the first time—and they certainly won't now — but the cost of her silence might be more than she can bear.

With a shocking conclusion and writing that will absolutely knock you out, All the Rage examines the shame and silence inflicted upon young women after an act of sexual violence, forcing us to ask ourselves: In a culture that refuses to protect its young girls, how can they survive?
Loading ...
Don't forget to check back next Saturday to see what won!
Do you guys have books you have won that you haven't gotten to yet?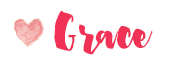 Related Posts