My To-Be Read List is a meme hosted by Because Reading is Better Than Real Life where at the beginning of the month visitors can choose which book I'll be reading this month. On the first Saturday of a month the poll will be up, then on the second Saturday (possible Sunday) of the month, I'll announce the book that won and on the last Saturday of the month I'll post my review of the book.
I am going to go with the theme this month of books with First in the title because why not!
Love is more than meets the eye.

On his first day at a new school, blind sixteen-year-old Will Porter accidentally groped a girl on the stairs, sat on another student in the cafeteria, and somehow drove a classmate to tears. High school can only go up from here, right?

As Will starts to find his footing, he develops a crush on a sweet but shy girl named Cecily. And despite his fear that having a girlfriend will make him inherently dependent on someone sighted, the two of them grow closer and closer. Then an unprecedented opportunity arises: an experimental surgery that could give Will eyesight for the first time in his life. But learning to see is more difficult than Will ever imagined, and he soon discovers that the sighted world has been keeping secrets. It turns out Cecily doesn't meet traditional definitions of beauty—in fact, everything he'd heard about her appearance was a lie engineered by their so-called friends to get the two of them together. Does it matter what Cecily looks like? No, not really. But then why does Will feel so betrayed?

 
Devon Tennyson wouldn't change a thing. She's happy watching Friday night games from the bleachers, silently crushing on best friend Cas, and blissfully ignoring the future after high school. But the universe has other plans. It delivers Devon's cousin Foster, an unrepentant social outlier with a surprising talent for football, and the obnoxiously superior and maddeningly attractive star running back, Ezra, right where she doesn't want them: first into her P.E. class and then into every other aspect of her life.

Pride and Prejudice meets Friday Night Lights in this contemporary novel about falling in love with the unexpected boy, with a new brother, and with yourself.

"My parents suck ass. Banning me from the phone and restricting my computer privileges are the most tyrannical parental gestures I can think of. Don't they realize that Hope's the only one who keeps me sane? . . . I don't see how things could get any worse."

When her best friend, Hope Weaver, moves away from Pineville, New Jersey, hyperobservant sixteen-year-old Jessica Darling is devastated. A fish out of water at school and a stranger at home, Jessica feels more lost than ever now that the only person with whom she could really communicate has gone. How is she supposed to deal with the boy- and shopping-crazy girls at school, her dad's obsession with her track meets, her mother salivating over big sister Bethany's lavish wedding, and her nonexistent love life?
LET'S VOTE
What should I read in April?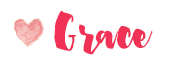 Related Posts