My To-Be Read List is a meme hosted by Because Reading is Better Than Real Life where at the beginning of the month visitors can choose which book I'll be reading this month. On the first Saturday of a month the poll will be up, then on the second Saturday of the month I'll announce the book that won and on the last Saturday of the month I'll post my review of the book.
So last year I was able to go to BookCon and it was awesome. I had a tiny haul (especially compared to those who went to BEA.) Still, I have managed to not read any of them! So today I put three up for a vote!
The Rules: 
Don't deceive me. Ever. Especially using my blindness. Especially in public.
Don't help me unless I ask. Otherwise you're just getting in my way or bothering me.
Don't be weird. Seriously, other than having my eyes closed all the time, I'm just like you only smarter. 

Parker Grant doesn't need 20/20 vision to see right through you. That's why she created the Rules: Don't treat her any differently just because she's blind, and never take advantage. There will be no second chances. Just ask Scott Kilpatrick, the boy who broke her heart.

When Scott suddenly reappears in her life after being gone for years, Parker knows there's only one way to react-shun him so hard it hurts. She has enough on her mind already, like trying out for the track team (that's right, her eyes don't work but her legs still do), doling out tough-love advice to her painfully naive classmates, and giving herself gold stars for every day she hasn't cried since her dad's death three months ago. But avoiding her past quickly proves impossible, and the more Parker learns about what really happened–both with Scott, and her dad–the more she starts to question if things are always as they seem. Maybe, just maybe, some Rules are meant to be broken.
Annie hates running. No matter how far she jogs, she can't escape the guilt that if she hadn't broken up with Kyle, he might still be alive. So to honor his memory, she starts preparing for the marathon he intended to race.

But the training is even more grueling than Annie could have imagined. Despite her coaching, she's at war with her body, her mind—and her heart. With every mile that athletic Jeremiah cheers her on, she grows more conflicted. She wants to run into his arms…and sprint in the opposite direction. For Annie, opening up to love again may be even more of a challenge than crossing the finish line.
It's in the rain…and just one drop will kill you.

They don't believe it at first. Crowded in Zach's kitchen, Ruby and the rest of the partygoers laugh at Zach's parents' frenzied push to get them all inside as it starts to drizzle. But then the radio comes on with the warning, "It's in the rain! It's fatal, it's contagious, and there's no cure."

Two weeks later, Ruby is alone. Anyone who's been touched by rain or washed their hands with tap water is dead. The only drinkable water is quickly running out. Ruby's only chance for survival is a treacherous hike across the country to find her father-if he's even still alive.
Time to Vote!
Loading ...
Have you read any of these? Are any on your TBR?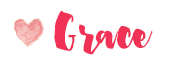 Related Posts