Top Ten Tuesday is hosted by The Broke and the Bookish.
This week in honor of Valentine's Day the topic is All About Romance Tropes/Types. Here are three of my favorite tropes and my favorite books with said tropes
Who doesn't love a good hate to love story! There is al that tension that builds up and then it is so satisfying when they get together. So good.
Before blogging I had no idea how much I loved secretish pen pal stories. They are so much fun – even if you can figure out the secret person.

Going into these I think you know how it will end up. Still, it doesn't make the journey there any less enjoyable.

What are your favorite romance tropes?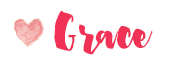 Related Posts