Top Ten Tuesday is hosted by The Broke and the Bookish.
This week is about non bookish websites.
I am online quite a bit although I should probably not be so much. Still I don't really follow non-bookish blogs. I am usually on just boring old websites. Here are the top ten websites I visit most often.
Food
I like to cook. I am always in need of something yummy, easy and somewhat healthy. These three sites are my go tos .
Skinnytaste // Budget Bytes // Damn Delicious
Entertainment
I watch a lot of TV. I can't help it. I love it. I also like to read recaps and articles on my favorite shows – which I mostly do on EW and Vulture. Also, I am always on IMDB looking up something TV/Movie related.
EW // Vulture // IMDB
News
I occasionally look up news, especially with all the election stuff going on right now. I also look up sports news because I love me some sports.
Other
These two are random. I can get caught up in the black hole that is Pinterest if I am not careful. There there is Amazon and I am always on there for one thing or another.
What are some of your favorite non-bookish websites?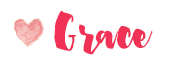 Related Posts