Top Ten Tuesday is hosted by Broke and Bookish.
This week is a Mother's Day Theme. I went with favorite and least favorite on-screen moms.
The Best
Lorelai Gilmore // I have such love for the show Gilmore Girls and a lot has to do with Lorelai. She was a good mom as well as a good friend to her daughter. She was weird, wacky and talked too fast and drank too much coffee. She was my kind of gal.
Tami Taylor // No nonsense lady who had the biggest heart and always the best intentions. Friday Night Lights was Tami and Eric Taylor. She was a great wife and an even better mom.
Kristina Braverman // Parenthood. There were a lot of moms on that show but Kristina stands out. While she could get on my nerves a bit, her dedication to her children and what they needed always made me love her.
Sophia Petrillo // Well she wasn't the lovey dovey type but man was she funny!! I loved watching her and Dorothy go at it on Golden Girls. You could see they loved each other though.
Beverly Goldberg // Ha she is a hoot on the Goldbergs. I just love her. She is over the top and often gets it wrong but her heart is always in the right place.
Molly Weasley // I think I covered this recently but she was awesome through the whole series and movies but that last one, she was amazing.
Sheldon's Mom // She is so cute and I know she is a bad stereotype at times but I love how she deals with Sheldon on the Big Bang Theory.
The Worst
Gemma Teller Morrow // I am not sure you could get any worse than Gemma on Sons of Anarachy. If you have seen the show you know what I mean.
Betty Draper // I mean sure I drink wine with the kids around. And sure it was a different time. Still, the way she disciplines her kids and talks about them are just awful.
Leonard's Mom //  She is so cold and awful. But I love Christine Baranski so I appreciate how she plays the character. Still awful.
BONUS Favorite Bookish Moms from Recent Reads
The Upside of Unrequited // Under Rose Tainted Skies // Harry Potter
What are your favorite on-screen or bookish moms? Least favorite?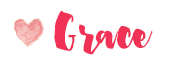 Related Posts