I wanted to highlight some books that are coming up in the next two and half months that I am pretty excited about. It is a pretty good mix of genres, authors I love and new authors I am excited to try. I have a lot of ARCs  of these but there are some I will have to wait for.
Have you read any of these already? How were they?
What books are you excited for?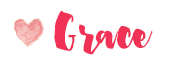 Related Posts