Guys there are so many great books coming out soonish!! So many great authors are releasing books this year (and early next year). I literally can't handle it.
Here are the six books I am beyond excited for.
 From My All Time Favorite Authors
The Trespasser // Pub Date 10.4.16
I am such a huge fan of Tana French and the Dublin Murder Squad series. I cannot wait for this one to com eout and get a new stories from the squad.
From Authors I Have Read and Have Loved
The Sun is Also a Star// Pub Date 11.1.16
I loved Everything, Everything and am looking forward to this one. Plus that cover.
A Tragic Kind of Wonderful // Pub Date 2 7.17
Ok this may not be soonish but I am so excited for this one. February is so far away!!
What Light // Pub Date 10.11.16
I was so excited when I found Jay Asher had a new book. Not too much longer for this one.
Royally Screwed // Pub Date 10.18.16
I met Emma Chase earlier this year and she was so sweet. Makes me want to get to this one even more now!
From One of My Favorite Actresses
Talking as Fast as I Can // Pub Date 11.29.16
From Gilmore Girls to Parenthood I have loved Lauren Graham so much. I read her novel and cannot wait for this.
What titles are you most looking forward to??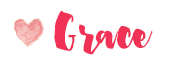 Related Posts