Monthly Rewind is exactly what it sounds like. A post to summarize the past month: Books read, my quick takes on them, top posts of the month, what I have been watching and what's coming up. I will be linking up to Feed Your Fiction Addiction's Monthly Wrap Up Round Up.
Break from Books
School and dance classes started for my daughter. We have been busy with that and getting into our new routine.
YAY for fall!! Football, Sweatshirts and Pumpkin!!! This is my favorite time of the year (sorry summer!)
Lots of apples in out house after two rounds of apple picking. I have been Pinteresting recipes like mad!
Chicago is an amazing city and I loved that I finally got to go for a weekend with just my husband. Some time without the kids was so needed.
Fall TV started towards the end of this month and I am happy for my favorites to return and also to check out some new shows. Now to fit in all that and reading!
Top 3 Reviews
Darken the Stars
Has to Be Love
Anne & Henry
Top 3 Non-Reviews
Blog Tour & Giveaway – Love Letters from the Dead
Top Ten All about Series
Weekly Rewind ~ 9.27.15
WHAT I READ
The one that gets all the stars: Ready Player One
The one that was the cutest, quickest read: The Statistical Probability of Love at First Sight
The one that lived up to the hype: Simon vs the Homo Sapiens Agenda
The one that made me want to go on vacation: Juniors
The one that made me miss yoga: Softer than Steel
The one that gave me all the creeps: You
What's Ahead
I will be taking a week break from the blog in October to go to Disney! I am excited but also dreading a flight with the kids. I am bad at traveling with them – such anxiety!! Also, I want to read more of a mix of review books and just books I want to read in October.
How was your September? What was your favorite book from the month?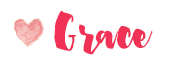 Related Posts