Monthly Rewind is exactly what it sounds like. A post to summarize the past month: Books read, my quick takes on them, top posts of the month, what I have been watching and what's coming up. I will be linking up to Feed Your Fiction Addiction's Monthly Wrap Up Round Up.
Break from Books
We took our family pictures for our Holiday cards and they came out great!
It was my birthday and I had two great dinners with my family and got some books and a lot of gift cards $$$
My poor Jets stink and watching football has been painful.
I took some time off blogging and it was good and my reading picked up a little.
We went to Disney for a week! The kids had a great time and I am still not sure I am recovered. I need a vacation from that vacation.
Halloween was fun and the kids dressed up as a mouse and a race car driver.
Top 3 Reviews
Life After Coffee // The Vanishing Year// Last Seen Leaving
Top 3 Non-Reviews
Top Books I Read on Recommendations //Ten Characters I Like but Wouldn't Name my Kids After // My Reading Slow Down and Fall TBR Update
What I Read
The one that was my favorite: All the Ugly and Wonderful Things
The one that was my second favorite: The Bird and the Sword
The one that was the most adorable: How to Say I Love You Out Loud
The one that was the biggest disappointment: Replica
The one with the phone sex: Hotline
Challenge Update
Rock My TBR Challenge: The Status of All Things
Popsugar Challenge: N/A
What's Ahead
November should be low key. We have my Dad's birthday, I have a Billy Joel concert and we host Thanksgiving and that is about it. I am hoping my reading will stay at least steady with this month. I want to get some January ARCs in and some more off my fall TBR.
How was your October? What was your favorite book from the month?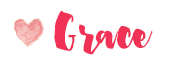 Related Posts