Monthly Rewind is exactly what it sounds like. A post to summarize the past month: Books read, my quick takes on them, top posts of the month, what I have been watching and what's coming up. I will be linking up to Feed Your Fiction Addiction's Monthly Wrap Up Round Up.
Break from Books
My daughter started a soccer skills class and it has been to fun to watch her and see how much fun she is having with it.
We went to Disney this month. While Disney isn't my idea for a great, relaxing vacation it was worth it to see the kids faces every time they met a character. They had a blast (in between tantrums, crying spells and not enough naps).
While in Disney I celebrated my birthday. We went to Epcot which is my favorite and had dinner at the steakhouse. It was a nice day.
Vacation totally screwed me up and I am still behind on the blog, reading and TV. Hopefully soon!!
Halloween is today. We are meeting up with some family and friends. The kids are Jesse and Woody from Toy Story which is the current obsession in the house.
Top 3 Reviews
Until We Meet Again
Ready Player One
The Statistical Probability of Love at First Sight
Top 3 Non-Reviews
Weekly Rewind ~ 10.11.15
TTT ~ I'm No Quitter … Except When I Am
Books to Movie: When a Book's Cover Goes Hollywood
WHAT I READ
The one that was my favorite: The Lies About Truth
The one that gets all the laughs: Furiously Happy
The one where I hope book two is better: Overruled
The one that made me want to find a rift in time: Until We Meet Again
The one that regained my faith in Lauren Oliver: Vanishing Girls
The one that makes me happy I am not an astronaut: The Martian
The biggest disappointment: The Murderer's Daughter

What's Ahead
November is filled with lots of friends and family birthdays, lots of things to fill up my weekends, and lots of ARC  reading to get through. I want to knock a bunch out so I don't have to worry about it at all during December which is super busy anyways. Oh and in October I got and then lost my 80% badge for Netgalley. I will get that damn badge back (and then probably lose it again) in November!
How was your October? What was your favorite book from the month?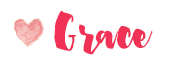 Related Posts