Monthly Rewind is exactly what it sounds like. A post to summarize the past month: Books read, my quick takes on them, top posts of the month, what I have been watching and what's coming up. I will be linking up to Feed Your Fiction Addiction's Monthly Wrap Up Round Up.
Break from Books
We celebrated my dad's 70th birthday low key with some family.
I am still binge watching Dexter. I am halfway through season 6.
I am loving This Is Us and sad a lot of my other shows are now on break until January.
I watched Gilmore Girls A Year in the Life with my Husband and enjoyed it although a little shocked at the ending. Still, I loved revisiting with them all.
I got to see Billy Joel for the 5th time ( 3rd year in a row) with friends and he was amazing as usual.
We hosted Thanksgiving for my family and it went super well. Loved all the food, company and football.
I am pretty much done with Holiday shopping minus a few small gifts and gift cards. Now just to wrap!
Top 3 Reviews
All the Ugly and Wonderful Things // Replica // Hotline
Top 3 Non-Reviews
Ten Books I've Added To My TBR List Lately // Top Movies That Make Me Cry Every Time // My TBR List ~ November 2016 Fall TBR Clean Up
What I Read
The one that was my favorite: The Hating Game
The one that was my second favorite: Tell Me Three Things
The one that disappointed: Bad Boy
The one with the character I hated the most:So Much More 
The one that I listened to in a day:The Singles Game
The one in a library:By Your Side

Challenge Update
Rock My TBR Challenge: So Much More, Tell Me Three Things
Popsugar Challenge: Nada
What's Ahead
Christmas!!! Well getting ready for it too. We will be decorating, meeting wth Santa and having a holiday craft fair at school. I will also be getting together with friends for our annual gift exchange. I participated in The Broke and the Bookish Secret Santa. I just sent out my package to my person and can't wait to see if they like it!
How was your November? What was your favorite book from the month?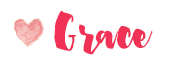 Related Posts