Monthly Rewind is exactly what it sounds like. A post to summarize the past month: Books read, my quick takes on them, top posts of the month, what I have been watching and what's coming up. I will be linking up to Feed Your Fiction Addiction's Monthly Wrap Up Round Up.
Break from Books
Got the majority of my Christmas shopping done which makes me feel so much better going into December.
 This month was the month of getting sick. We all had colds for about two weeks. So happy to be feeling better. . . for now.
We host Thanksgiving so that was big. I don't make everything but I do make a lot. We had a great day with the family with great weather!
Top 3 Reviews
Furiously Happy
Cam Girl
After You
Top 3 Non-Reviews
How I Keep Organized Blogging
Top Ten Debut Authors I Want to Read More From
Top Ten All About Movie Adaptations
Holiday Shoppers
Don't forget to check out my bookish shopping guide. Also, if you shop at Sewing Amity on Etsy you can use code REBEL20 through 12/24/15 for 20% off your purchase!
WHAT I READ
The one that was my favorite: What She Knew
The one that was my second favorite: The Sea of Tranquility
The one that made me thankful for audiobooks: Let's Pretend this Never Happened
The one that made me feel old: The Morning After Memoirs
The one that had the cheese and the feels: November 9
The one that me excited for the rest of the trilogy: Mr. Mercedes
The one that had the kooky family: All of Us and Everything
The one that made me want to go to London: Girls Who Travel
What's Ahead
December is a really crazy month with the holiday. Plus we not only have my niece's and brother in law's birthday but my little guy turns 2!! I also get to see my best girl friends for our annual holiday gift exchange. Other than that I want to get through my January ARCs and get some fun holiday reads in.
How was your November? What was your favorite book from the month?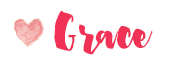 Related Posts