Monthly Rewind is exactly what it sounds like. A post to summarize the past month: Books read, my quick takes on them, top posts of the month, what I have been watching and what's coming up. I will be linking up to Feed Your Fiction Addiction's Monthly Wrap Up Round Up.
Break from Books
May was a great month for eating better and exercising. I finally started to see some results.
I had a great Mother's Day. I had Mother's Day Tea with both kids at school and spent the day with family.
The kids have been going to tennis still and really are enjoying it.
I watched lots of Netflix this month.
I tried Le Tote. My first box was eh. My second box I actually bought all the items which got me a free month. I am not sure if I will do it after that month is up but I did enjoy it.
The weather has still been nuts. It was cool, windy and rainy and then super hot then rainy again.
Top 3 Reviews
The Light We Lost // Really Short Review Round Up (6) // The Truth About Happily Ever After
Top 3 Non-Reviews
Too Many ARCs Too Little Time // Top Ten Cover Freebie // Ten Things on My Reading Wishlist
What I Read
Books read: 13
Pages read: 4,119
Average rating: 4.038
The one that was my favorite: The Names They Gave Us
The one with a title that makes no sense: The Summer I Found You
The one that made me want to garden: The Garden of Small Beginnings
The one that was not about space: Dark Matter
The one that was quick and (very) dirty: Daddy's Best Friend
The one set in a theme park: The Truth About Happily Every After
The one I am glad I stuck with: Faithful
The one I almost quit on but skimmed to the end:The Simplicity of Cider
Challenge Update
You can see my progress on the side bar and the books for each challenge here.  On the Shelf Love budget I failed. FAILED. Oops.
Contemporary Romance Challenge May Topic- Sports Romances
I love sports romances!! There are so many good ones but I tried to pick a variety of sports here. We have tennis, baseball, hockey, soccer, and football. I have so many more on my TBR too!
Tentative May TBR
What's Ahead
June is the end of school for my kids as well the pre-k graduation for my daughter. I am sure it will be adorable. She also has her little dance recital in June. Otherwise, we just have some birthday parties and a baby sprinkle. I do get to have a night out with my girls and I cannot wait!! I hope for good weather and lots of time outside.
How was your May? What was your favorite book from the month?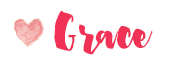 Related Posts