Monthly Rewind is exactly what it sounds like. A post to summarize the past month: Books read, my quick takes on them, top posts of the month, what I have been watching and what's coming up. I will be linking up to Feed Your Fiction Addiction's Monthly Wrap Up Round Up.
Break from Books
The big point of the month was my little girl's 5th birthday. We had a family party as well as a school friends party where they did their hair and dressed up and such that she had a blast at.
My husband and I have been making our way through The Wire – we have 3 more seasons left.
I started knitting!! I bought a book, a bunch of stuff, pinned a lot of pins and watched a lot of Youtube videos. I finally started on a project and am trying to make a scarf.
The weather was pretty gross all month – cold, windy ad rainy – so that was crappy.
My adorable pup got a haircut and looks super handsome
Top 3 Reviews

The Roanoke Girls // Seven Days of You // When We Collided
Top 3 Non-Reviews
Rebel Mommy Book Blog Turns 2! // My Spring '17 TBR // Ten Books I Have Read in a Day or Two
What I Read
I am glad I got in 10 books because I really started reading slower plus had a lot going on. Hopefully I can pick it up next month.
The one that was my favorite: Both Harry Potter books
The one that was my second favorite: Close Enough to Touch
The one that made me know I like the movie better: Nick & Norah
The one with an open marriage: The Arrangement
The one that was way meta: Literally
Challenge Update
You can see my progress on the side bar and the books for each challenge here. Although I think the counters are off when I put more than one review in my posts. I will have to check into that. On the Shelf Love budget I failed. FAILED. Oops.
Tentative April TBR
I have a sh*t ton of books for April and May. I apparently went ARC nuts. I will try to get through as many as possible.
What's Ahead
April will hopefully bring better weather.I so want to get outside more. Easter is this month and that will be fun with the kids and family. That means spring break and a week home with the kids. Again hopefully we will get outside a lot. Other than that nothing much besides getting to the last HP book and movies and keep on knitting.
How was your March? What was your favorite book from the month?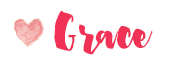 Related Posts