Monthly Rewind is exactly what it sounds like. A post to summarize the past month: Books read, my quick takes on them, top posts of the month, what I have been watching and what's coming up. I will be linking up to Feed Your Fiction Addiction's Monthly Wrap Up Round Up.
Break from Books
I took some time off the blog. It was good to get a break and focus on some stuff at home.
It was my daughter's birthday this month so we had a bunch of celebrations and lots of cake 🙂
March means March Madness and that is big in our house. We have been watching and following our brackets (which was busted pretty early btw!) and even got to go to a sweet sixteen game.
Easter was during March this year. The kids had a blast and I finally got to drink wine again after giving it up for lent.
I have been watching a lot of TV lately too. Some new – Togetherness and The Family – some old – Grey's, The Goodwife, Girls.
Blogging News
This month was my first blogoversary! In celebration I took like a week and a half off 🙂 It was well needed and I came back feeling refreshed and ready to blog. Thanks to everyone who made the first year of blogging an awesome one and successful for me.
Top 3 Reviews
Half Bad // Burying Water //Seven Ways We Lie
Top 3 Non-Reviews
My TBR List March 2016 ~Series Starters
Top Ten Books I Love But Haven't Talked About Enough
Ten Books To Read For Every Mood
WHAT I READ
The one that was my favorite: Seven Ways We Lie
The one with the prettiest cover: A Study in Charlotte
The one that fed my fascination with Scientology: Beyond Belief
The one that made me say WOMP WOMP: Never Never part 3
The one that I wanted more from: The Passenger
Challenge Update
Rock My TBR Challenge:
Burying Water by K.A. Tucker
Never Never Part 3 by Colleen Hoover & Tarryn Fisher
PopSugar Challenge:
9. A book under 150 pages: Never Never Part 3
10. A New York Times bestseller: All the Light We Cannot See
27. A murder mystery: A Study in Charlotte
What's Ahead
April. Hmm. I am not sure really what's ahead. I know we have some family events coming up. Other than that I am just looking forward to nicer weather and being outside with the kids. Book wise I am still in ARC hell . I am pushing through them though some are inevitably going to be "late".
How was your March? What was your favorite book from the month?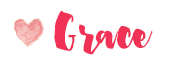 Related Posts