Monthly Rewind is exactly what it sounds like. A post to summarize the past month: Books read, my quick takes on them, top posts of the month, what I have been watching and what's coming up. I will be linking up to Feed Your Fiction Addiction's Monthly Wrap Up Round Up.
Break from Books
June was the end of school and graduation from PreK for my daughter.
The kids also had their show week at their gym class and it was super cute.
I binged New Girl and can't wait for the last season now.
I also binged the newest season of OITNB.
Top 3 Reviews
The Light We Lost // Really Short Review Round Up (6) // The Truth About Happily Ever After
Top 3 Non-Reviews
Too Many ARCs Too Little Time // Top Ten Cover Freebie // Ten Things on My Reading Wishlist
What I Read
Books read: 9
Pages read: 3,496
Average rating: 4.38
The one that was my favorite: Spellbook of the Lost and Found
The one that was my other favorite: The Seven Husbands of Evelyn Hugo
The one that was my other other favorite: Gemina
The one that was aca-awesome: Noteworthy
The one that was a reread: Anna and the French Kiss 

Challenge Update
You can see my progress on the side bar and the books for each challenge here.  On the Shelf Love I have finally been good 🙂
Tentative July TBR
What's Ahead
Not much. Just trying to survive this summer. The kids have camp and tennis to keep them busy so there is that. Otherwise just hoping for nice weather to enjoy.
How was your June? What was your favorite book from the month?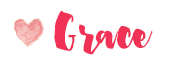 Related Posts