Monthly Rewind is exactly what it sounds like. A post to summarize the past month: Books read, my quick takes on them, top posts of the month, what I have been watching and what's coming up. I will be linking up to Feed Your Fiction Addiction's Monthly Wrap Up Round Up.
Break from Books
In TV watching I binged Orange is the New Black and accidently binges Master of None. I highly suggest both. Plus I am loving UnReal this season.
I participated in Mudderrella for the second year in a row. It was a beautiful day and we had a blast.
We got to the beach a couple times this month which was fantastic. I can't wait for more beach days.
My daughter finished her second year of preschool and her first dance recital.
My household was a cesspool of germs for a good portion of the month. So happy we are all healthy.
Top 3 Reviews
One True Loves // Frannie & Tru // With Malice
Top 3 Non-Reviews
Make Me Read It Sign Up // Top Thirteen Releases So Far // My Second Stitch Fix
WHAT I READ
The one that was my favorite: All the Missing Girls
The one that didn't live up to my own expectations: Luck, Love & Lemon Pie
The one that makes me want to dance it out: Year of Yes
The one I read in a day: One True Loves
The one with great banter: Hear Shaped Hack

Challenge Update
Rock My TBR Challenge: Year of Yes, Heart Shaped Hack
What's Ahead
SO in July we have some parties, barbecues and one thing I am super excited about – Garth Brooks concert!! I am not really a country fan but I have always loved him and cannot wait to see him live. Other than that I plan to go to the beach a lot, the kids start camp and hopefully get a lot of reading in.
How was your June? What was your favorite book from the month?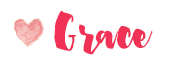 Related Posts