Monthly Rewind is exactly what it sounds like. A post to summarize the past month: Books read, my quick takes on them, top posts of the month, what I have been watching and what's coming up. I will be linking up to Feed Your Fiction Addiction's Monthly Wrap Up Round Up.
Break from Books
I had a tough reading month but manager 7 books
A lot of it was my tendency to want to watch TV over reading. It is what it is.
There was work being done on our house and it continues into August. Almost done!!
The kids have had a great time in tennis and camp and it gives me some free time.
We took the kids to the aquarium and had a blast.
Top 3 Reviews
The Light We Lost //Lucky In Love // Until It Fades
Top 3 Non-Reviews
Make Me Read It  Sign Up// Books I Need to Read by the End of the Year// Monthly Rewind June
What I Read
Books read: 7
Pages read: 2,460
Average rating: 4.07
The one that was my favorite: Now That You Mention It
The one that made me wish I won the lottery: Lucky in Love 
The one that was super interesting: Too Fat, Too Slutty, Too Loud 
The one that I wanted to be a little faster paced: Final Girls

Challenge Update
You can see my progress on the side bar and the books for each challenge here.  On the Shelf Love I have still been good 🙂
Tentative July TBR
I also have some books to read for the Make Me Read It Readthon.
What's Ahead
This is our last month of summer vacation and the kids have a couple weeks of camp and then some down time before school starts. Other than that we are just going to take it easy and hopefully finish up all the work on the house. Reading wise I have the Make Me Read It Readathon which I am pumped for.
How was your July? What was your favorite book from the month?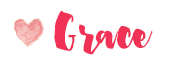 Related Posts