Monthly Rewind is exactly what it sounds like. A post to summarize the past month: Books read, my quick takes on them, top posts of the month, what I have been watching and what's coming up. I will be linking up to Feed Your Fiction Addiction's Monthly Wrap Up Round Up.
Break from Books
The kids went back to school after winter break and it was very much needed. I can't keep them as busy as they need to be.
It snowed here only once so far but the kids took advantage of the hill in our yard with some sledding.
I started eating healthier again which has been a nice change and my body appreciates it.
I watched lots of reality TV this month while waiting for all the normal shows to start up again.
My husband got sick and we had to skip our annual trip to Indiana for and IU home game. Even though we all wound up sick (womp womp) we got all dressed up to watch the game at home.
I loved seeing all the pictures of the women's marches all over the country and the world 🙂
Top 3 Reviews
The Woman in Cabon 10 // Everything You Want Me to Be // The Trespasser 
Top 3 Non-Reviews
My TBR List Secret Santa Edition // Top Hidden Gem Books // Top 2016 Releases I Meant to Read (but I Totally Will)
What I Read
The one that was my favorite: Wanderlost
The one that was my second favorite: On Second Thought
The one that got really weird: Hey Harry, Hey Matilda 
The one with the Gilmore:  Talking as Fast as I Can
The one that I read in a day: Wait for Me
The one with that broke down walls (literally): Pretty Little World
The one that was the shortest: The Grown Up
The one with the magic: Harry Potter and the Sorcerer's Stone


Challenge Update
You can see my progress on the side bar and the books for each challenge here. On the Shelf Love budget I failed because I spent $24 on the Anna trilogy audio. Otherwise I only spent $4 on actual books.
Tentative February TBR
What's Ahead
February isn't a very exciting month on the personal front. We do have my husband's birthday but that is it. I hope the weather stays mild and we don't get any snow. Book wise I want to get through my February ARCs and be able to fit in a couple of books on my shelf as well.
How was your January? What was your favorite book from the month?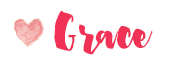 Related Posts