Monthly Rewind is exactly what it sounds like. A post to summarize the past month: Books read, my quick takes on them, top posts of the month, what I have been watching and what's coming up. I will be linking up to Feed Your Fiction Addiction's Monthly Wrap Up Round Up.
Break from Books
January showed us our first snow and of course it couldn't just be flurries. No, it was a blizzard that dropped 2 feet of snow. Womp.Womp.
I also became semi-obsessed with podcasts and have been searching for new ones to listen too.
I did pretty well sticking to eating healthy and working out (besides the weekend of the blizzard where I completely gave up and that time my husband got amazing donuts). Hope to continue this into February.
I discovered BookOutlet and am officially hooked (bad for the wallet!)
We celebrated my grandmother's 90th birthday. We surprised her with dinner (but not too surprised because well she is 90!)
Top 3 Reviews
Why Not Me?
He Will Be My Ruin
Carry On
Top 3 Non-Reviews
Top Ten Bookish Baby Names
I Read a Book and I Liked It . . .
TTT Books Recently Added to my TBR
WHAT I READ
So I read a lot of great books this month. Still nothing was AMAZING. No 5 star reads this month 🙁
The one that was my favorite: Not If I See You First
The one I was most worried about (but didn't need to be): Carry On
The one with the prettiest cover: In Another Life
The one that was the messiest:99 Days
The one that made me laugh: Denton Little's Deathdate
The most interesting and gossipy: Troublemaker
The one with great(and real) friendships: Just Visiting
Challenge Update
Rock My TBR Challenge:
Denton Little's Death Date, Just Visiting, 99 Days, Not If I See You First
PopSugar Challenge:
2. A National Book Award winner: Between the World and Me
5. A book set in your home state: Denton Little's Deathdate
8. A book set in Europe: In Another Life
14. A book you can finish in a day: Not If I See You First
15. A book written by a celebrity: Trouble Maker
23. A book that is published in 2016: The Mystery of Hollow Places
25. A book that takes place during Summer: 99 Days
30. A book with a blue cover: Opening Belle
34. A book from the library: Carry On
36. A book about a road trip: In Real Life
What's Ahead
February is a good month. First we celebrate my parent's 50th anniversary. Then we have the Super Bowl (Go Peyton!) Then my husband and I get to head to Indiana for an IU basketball game. Pretty busy but all good things. I also plan on focusing on ARCs for the most part to get my giant list down to something manageable.
How was your January? What was your favorite book from the month?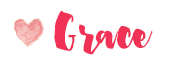 Related Posts