Monthly Rewind is exactly what it sounds like. A post to summarize the past month: Books read, my quick takes on them, top posts of the month, what I have been watching and what's coming up. I will be linking up to Feed Your Fiction Addiction's Monthly Wrap Up Round Up.
Break from Books
There was the Super Bowl and it was a good game with a crappy outcome (BOO Patriots)
We had a little snow which canceled school as well my husband's flight. That left me without him for almost a whole week and it was awful.
Valentine's Day happened. The kids had cute parties at school. My husband brought us all yummy treats.
We visited with family a lot this month which is always nice, especially when the kids see their great grandmothers.
My daughter had her Kindergarten orientation and omg when did she get so big!
My husband had his birthday which he hates to celebrate so I don't 🙂 but we did see his family for some cake
The weather was also pretty nuts. We had a snow storm in the beginning of the month and then had 70 degree weather towards the end. I prefer the warmer weather and being able to get outside with the kids – hope that keeps up into March!
Top 3 Reviews
My Not So Perfect Life // Really Short Review Round Up (2) // Wait For Me
Top 3 Non-Reviews
Top Ten Book I wish Had Less Annoying Characters // My TBR List February // My Favorite Romance Tropes
What I Read
The one that was my favorite: When We Collided
The one that was my second favorite: Parallel
The one that made me want to go to Tokyo: Seven Days of You
The one that I already read but now listened to: Bossypants
The one that makes me want to be friends wth the author: Scrappy Little Nobody
The one that is super important for everyone to read: The Hate U Give
The one that made me want to go glamping: My Not So Perfect Life

Challenge Update
You can see my progress on the side bar and the books for each challenge here. On the Shelf Love budget I did ok because I got some sales/gift cards and such.
Tentative March TBR
These are the ARCs I want (need) to get to. I still have some older ones I need to fit in. I might just have to play catch up at some point in the summer with some of the ones I miss.
What's Ahead
My baby turns 5 in March. I can't believe it!! We have a friends and a family party going on for her. I also have to register her for kindergarten. Sersiouly can she stop growing up???  We also have other kids parties and I have some get togethers with friends. Looks like it should be a good month!
How was your February? What was your favorite book from the month?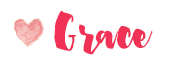 Related Posts