Monthly Rewind is exactly what it sounds like. A post to summarize the past month: Books read, my quick takes on them, top posts of the month, what I have been watching and what's coming up. I will be linking up to Feed Your Fiction Addiction's Monthly Wrap Up Round Up.
Break from Books
We celebrated my parent's 50th Anniversary with a really nice dinner. It's always good to see family.
My husband and I went to Indiana for an IU basketball game. It was tons of fun to get out for a weekend plus they won!
My husband celebrated his birthday this month. We didn't do much but did go out to eat with his family.
I  started a food and health (but way more food let's be honest!) Instagram.
Was excited to have a lot of my favorite shows back – Grey's Anatomy, Scandal, HTGAWM and Girls.
Top 3 Reviews
Review ~ Opening Belle
Review ~ Hidden Bodies
Review ~ In Real Life
Top 3 Non-Reviews
My Top Ten Favorites Bookish Couples
My TBR List February 2016 ~ Kasie West Edition
The Valentine's Book Tag
WHAT I READ
The one that was my favorite: Pivot Point
The one with the prettiest cover: The Blue Hour
The one that had everyone's favorite creepy stalker: Hidden Bodies
The one that started slow but made me want more : Hald Bad
The one that made me think about life: When Breath Becomes Air
Challenge Update
Rock My TBR Challenge:
Pivot Point by Kasie West
PopSugar Challenge:
A book with a protagonist who has your occupation: The Blue Hour
An autobiography: When Breath Becomes Air
A book about a culture you're unfamiliar with: The Wrath and the Dawn
What's Ahead
My daughter's birthday is in March so we have a party and a family party to do. Also, this month is my first blogoversary for Rebel Mommy Book Blog. Woot Woot. Not sure if I will do anything fun but maybe. Nothing else really planned. I do hope to get through a bunch of ARCs but I am reading super slow lately.
How was your February? What was your favorite book from the month?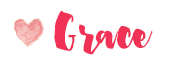 Related Posts