Monthly Rewind is exactly what it sounds like. A post to summarize the past month: Books read, my quick takes on them, top posts of the month, what I have been watching and what's coming up. I will be linking up to Feed Your Fiction Addiction's Monthly Wrap Up Round Up.
Break from Books
August was a really hectic month. Lots of running around and appointments and calls.
The end of the month had much nicer weather and we spent some time outside without being super hot.
I watched a lot of TV. Most recently binge watching old seasons of Project Runway.
We did a lot of back to school shopping for clothes and shoes. I think we're all set now.
My house started to get back into shape after all the work done in July and the beginning of this month.
Top 3 Reviews
Review ~ Spellbook of the Lost and Found // Review ~ Changes in Latitudes // Make Me Read It Mini Reviews
 Top 3 Non-Reviews
Most Anticipated Books Coming Out Soonish // Favorite Authors Books Ranked ~ Kasie West // Tell Me Something Tuesday (1)
What I Read
Books read: 10
Pages read: 3,484
Average rating: 4.4
I had a really good reading month, especially compared to July. I read a good number of books and really liked a lot of them.
The one that was my favorite: Since You've Been Gine
The one that made me cry: A Monster Calls
The one that I read in a day: All Things New
The one that was eye opening: Most Dangerous
The one that made me want to sail: Changes in Latitudes
The one where the cover deceived me: Watch Me Disappear
Challenge Update
You can see my progress on the side bar and the books for each challenge here.  On the Shelf Love I have still been good 🙂
Tentative September TBR
What's Ahead
School starts this month for my kids. I think I am ready? Maybe? We also might take the kids to their first Yankee game and my first in a really long time. Apple picking will happen and I am ready with some recipes! Also new TV!! I am so excited fro my shows to come back.
How was your August? What was your favorite book from the month?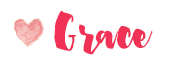 Related Posts