Monthly Rewind is exactly what it sounds like. A post to summarize the past month: Books read, my quick takes on them, top posts of the month, what I have been watching and what's coming up. I will be linking up to Feed Your Fiction Addiction's Monthly Wrap Up Round Up.
Break from Books
August was more beach time for us. We tried to fit it in as much as we could.
We also did some day trips including the Bronx Zoo and the boardwalk. The kids loved both.
I got much needed girl time in the city with friends.
I watched Stranger Things and loved it.
Top 3 Reviews
Everything We Keep // Truly Madly Guilty //It Ends With Us
Top 3 Non-Reviews
Ten Books I Would Buy If I Had A Loaded Gift Card // My TBR List ~ August 2016 ARC Edition // 5 Things That Affects My Ratings
WHAT I READ
This month was ARC August and I reached my goal of 11. Some were different than my original TBR but I am still happy with what I did get through.
The one that was my favorite: The Choices We Make
The one that was my second favorite: Leave Me
The one that was a pleasant surprise: Autofocus
The one set in New Jersey: Kids of Appetite
The one with baseball: Game On
The one that was creepy and twisted: Behind Closed Doors
The one I thought was about food but was about cancer: Desserts First
The one with a list: Thirty Days to Thirty
Challenge Update
Rock My TBR Challenge: WOMP WOMP
Popsugar Challenge:  WOMP WOMP
What's Ahead
Ah fall starts this month!! That means football, cooler weather and pumpkin stuff 🙂 Also both my babies start school this month so I should have a little time to myself – maybe. Otherwise, we don't have much planned. I will say that with ARCAugust I was ablt to get through a lot of ARCs so I a hopefully able to get to some more non ARCs this month.
How was your August? What was your favorite book from the month?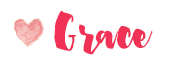 Related Posts