Monthly Rewind is exactly what it sounds like. A post to summarize the past month: Books read, my quick takes on them, top posts of the month, what I have been watching and what's coming up. I will be linking up to Feed Your Fiction Addiction's Monthly Wrap Up Round Up.
Break from Books
April was kind of a tough month but it did get better as it wrapped up.
The kids started tennis lessons and they were adorable.
We had a lovely Easter with family.
The new season of Catastrophe came out on Amazon and binged the crap out of it.
I was still knitting just not as much.
My exercise got back on track towards the end of the month.
Top 3 Reviews

Goodbye Days & All the Forever Things// The Upside of Unrequited// A Million Junes
Top 3 Non-Reviews
Top Ten Unique Books// Top Ten Things That Will Make Me Read  a Book // My TBR List April
What I Read
Books read: 12
Pages read: 4,392
Average rating: 4.25
The one that was my favorite: Harry Potter and the Deathly Hallows
The one that was my second favorite: A Million Junes
The one that was my third favorite: The Upside of Unrequited
The one that was a reread: Attachments
The one with a Six Feet Under vibe: All the Forever Things
The one I thought I would love but didn't: The Light We Lost
The one that was all sorts of creepy : The Perfect Stranger
The one with the prettiest cover: First & Then
Challenge Update
You can see my progress on the side bar and the books for each challenge here.  On the Shelf Love budget I failed. FAILED. Oops.
Tentative April TBR
What's Ahead
May doesn't hold too much for me. Just Mother's Day and some kids parties. I am hoping the nice weather we have had keeps up and we get a lot of time outside. I have been doing well with excercising so I hope I can carry that into May as well. I am trying Le Tote – a subscription clothing box and we will see how that goes!
How was your April? What was your favorite book from the month?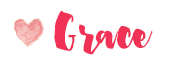 Related Posts