Monthly Rewind is exactly what it sounds like. A post to summarize the past month: Books read, my quick takes on them, top posts of the month, what I have been watching and what's coming up. I will be linking up to Feed Your Fiction Addiction's Monthly Wrap Up Round Up.
Break from Books
April had two of my favorite shows get released – Catastrophe on Amazon and Unbreakable Kimmy Schmidt on Netflix. They were both wonderful and easy binges.
The weather has been nicer and we have been outside much more so YAY! Plus we got a bounce house that keeps the kids busy for hours. Ah-mazing!
I had to make our Disney dining reservations this month. Sounds simple but was actually a lot of work!! I got everything I wanted though so all the planning was worth it.
Top 3 Reviews
Undecided // Dreamology // The Leaving Season
Top 3 Non-Reviews
Ten Funny Ladies Who Have Books to Make You Laugh // My TBR List April 2016 // Ten Books to Try If You Like To/Want To Cook 
WHAT I READ
The one that was my favorite: Undecided
The one that was my other favorite:Lies and Other Acts of Love
The one with best setting:Summer of Sloane
The one with the best cover:The Unexpected Everything
The one with the cover that does it no favors:Some Women
The one that had me singing Cher's "If I Could Turn Back Time":The Year We Turned Forty

Challenge Update
Rock My TBR Challenge:
Dangerous Girls by Abigail Haas
PopSugar Challenge:
39. A book that takes place on an island: Dangerous Girls by Abigail Haas
What's Ahead
May has a couple of family birthdays and other celebrations that we will be bust with. Otherwise hoping for good weather and lots of time outside. Still have a heavy list of ARCs to try and get through. By summer I want to have minimal ARCs ad focus on books I have.
How was your March? What was your favorite book from the month?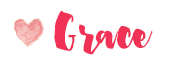 Related Posts