Wildflower

by Drew Barrymore
Published by Dutton on October 27th 2015
Genres: Memoirs, Self Help
Pages: 288
Format: Audiobook
Source: Library
Goodreads

Award-winning actress Drew Barrymore shares funny, insightful, and profound stories from her past and present told from the place of happiness she's achieved today.
Wildflower is a portrait of Drew's life in stories as she looks back on the adventures, challenges, and incredible experiences of her earlier years. It includes tales of living on her own at 14 (and how laundry may have saved her life), getting stuck in a gas station overhang on a cross country road trip, saying goodbye to her father in a way only he could have understood, and many more adventures and lessons that have led her to the successful, happy, and healthy place she is today. It is the first book Drew has written about her life since the age of 14.
Review
Drew Barrymore is an actress I like. She seems like a lot fun, she is upbeat and had a crazy life mostly in the public eye. I was really interested in what she would cover in the book. And a lot was covered. It kind of jumped around with short little moments of her life. Some were funny, some were about tougher moments in her life, some were about her family and some about work. The only thing about it was sometimes I got confused on a timeline with stories since it jumped back in forth so much. Like I couldn't distinguish if it was before or after she was emancipated or before or after she started acting or before or after she had kids.  I think enjoyed the stuff about her life when she was starting her own production company and started making her own movies the best. I did love that she definitely wrote this in her own voice. She cursed and it was a wee dramatic. I have to admit I listened to this on audio and after a while listening to her got on my nerves! I feel bad but she was super dramatic in her reading of it at least to me. Still it was fun and interesting and definitely for someone who is a fan of hers.
Year of Yes: How to Dance It Out, Stand In the Sun and Be Your Own Person

by Shonda Rhimes
Published by Simon & Schuster on November 10th 2015
Pages: 311
Format: Audiobook
Source: Library
Goodreads

The mega-talented creator of Grey's Anatomy and Scandal and executive producer of How to Get Away With Murder chronicles how saying YES for one year changed her life―and how it can change yours, too.

With three hit shows on television and three children at home, the uber-talented Shonda Rhimes had lots of good reasons to say NO when an unexpected invitation arrived. Hollywood party? No. Speaking engagement? No. Media appearances? No.

And there was the side-benefit of saying No for an introvert like Shonda: nothing new to fear.

Then Shonda's sister laid down a challenge: just for one year, try to say YES to the unexpected invitations that come your way. Shonda reluctantly agreed―and the result was nothing short of transformative. In Year of Yes, Shonda Rhimes chronicles the powerful impact saying yes had on every aspect of her life―and how we can all change our lives with one little word. Yes.
Review
I love Shonda Rhime's shows. I am a diehard Grey's Anatomy fan, I loved Private Practice, I have stuck with Scandal the through the good and the bad and the craziness of How to Get Away with Murder keeps me coming back for more. So with my love of all her professional TV endeavors I had to pick this book up. Plus the idea of saying Yes for a whole year was an interesting concept in itself.
This was such a wonderful listen. I loved listening to her and her stories – especially why she started her year of yes. She is very funny, a little sassy and I thought very honest in a lot of things. She talks about her weight, her friendships, being a mom and mommy wars and the industry. The other great thing was there were actual recordings of some of the speeches she gave during her year of yes at various functions and they were all fabulous.
I absolutely loved this one and really wish there was more honestly. Definitely recommend for someone who is a fan of hers or her shows or just likes the concept of her changing her life by saying Yes.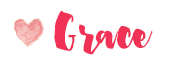 Related Posts