What Light

by Jay Asher
Published by Razorbill on October 18th 2016
Genres: Young Adult, Contemporary
Pages: 251
Format: Audiobook
Source: Library
Goodreads
Reading Challenges: 2017 Contemporary Romance Reading Challenge

From Jay Asher, #1 New York Times bestselling author of Thirteen Reasons Why, comes a romance that will break your heart, but soon have you believing again. . . . Sierra's family runs a Christmas tree farm in Oregon—it's a bucolic setting for a girl to grow up in, except that every year, they pack up and move to California to set up their Christmas tree lot for the season. So Sierra lives two lives: her life in Oregon and her life at Christmas. And leaving one always means missing the other.
Until this particular Christmas, when Sierra meets Caleb, and one life eclipses the other.
By reputation, Caleb is not your perfect guy: years ago, he made an enormous mistake and has been paying for it ever since. But Sierra sees beyond Caleb's past and becomes determined to help him find forgiveness and, maybe, redemption. As disapproval, misconceptions, and suspicions swirl around them, Caleb and Sierra discover the one thing that transcends all else: true love.
What Light is a love story that's moving and life-affirming and completely unforgettable.
Review
What Light was a book I wanted to read around Christmas because well it is set around Christmas. Of course my library website gets it AFTER Christmas though. Still, there is snow on the ground by me and it is very wintery I jumped on the audio when it was available.
This book was really cute. I didn't particularly think it was really great but I enjoyed it. There were some good themes involving, family, friends and forgiveness. I liked the whole Christmas Tree lot and how Sierra lived for that month between Thanksgiving and Christmas. The romance was cute.
For a quick kind of holidayish listen (it was under 7 hours) I would recommend it.
---
The Fill-In Boyfriend

by Kasie West
Published by HarperTeen on May 5th 2015
Genres: Contemporary
Pages: 343
Format: ebook
Source: Gifted
Goodreads
Reading Challenges: 2017 Contemporary Romance Reading Challenge, 2017 MMD Reading Challenge

When Gia Montgomery's boyfriend, Bradley, dumps her in the parking lot of her high school prom, she has to think fast. After all, she'd been telling her friends about him for months now. This was supposed to be the night she proved he existed. So when she sees a cute guy waiting to pick up his sister, she enlists his help. The task is simple: be her fill-in boyfriend—two hours, zero commitment, a few white lies. After that, she can win back the real Bradley.
The problem is that days after prom, it's not the real Bradley she's thinking about, but the stand-in. The one whose name she doesn't even know. But tracking him down doesn't mean they're done faking a relationship. Gia owes him a favor and his sister intends to see that he collects: his ex-girlfriend's graduation party—three hours, zero commitment, a few white lies.
Just when Gia begins to wonder if she could turn her fake boyfriend into a real one, Bradley comes waltzing back into her life, exposing her lie, and threatening to destroy her friendships and her new-found relationship.
I have so much love for Kasie West and her adorable books. I got this one last year for Secret Santa and like so many other books I own had ignored it for a long time. I was in need of a cute quick read in between ARCs and this more than did the job.
I love me a fake relationship story and this was no different. Gia gets dumped by her boyfriend Bradley before befre prom and needs a fill in. Tada there just so happens a boy around and he becomes Fill In Bradley. From there as you can imagine they start a friendship of sorts that becomes something else. The romance is adorable and a little awkward and I loved it.
Gia was a great character because she started off a person I didn't really like but came to see it and worked on her flaws and really tried to be a better person. She had lots of bumps along that road but I was happy to see her try. There was definitely some mean girl action in this book which always makes me a little sad but probably a reality more than I would like to imagine.
Another big hit for me from Ms. West. I need to read the rest of her books ASAP!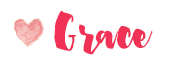 Related Posts