The Truth According to Us

by Annie Barrows
Published by The Dial Press on June 9th 2015
Genres: Fiction, Historical
Pages: 486
Format: Audiobook
Source: Library
Goodreads

In the summer of 1938, Layla Beck's father, a United States senator, cuts off her allowance and demands that she find employment on the Federal Writers' Project, a New Deal jobs program. Within days, Layla finds herself far from her accustomed social whirl, assigned to cover the history of the remote mill town of Macedonia, West Virginia, and destined, in her opinion, to go completely mad with boredom. But once she secures a room in the home of the unconventional Romeyn family, she is drawn into their complex world and soon discovers that the truth of the town is entangled in the thorny past of the Romeyn dynasty.
At the Romeyn house, twelve-year-old Willa is desperate to learn everything in her quest to acquire her favorite virtues of ferocity and devotion—a search that leads her into a thicket of mysteries, including the questionable business that occupies her charismatic father and the reason her adored aunt Jottie remains unmarried. Layla's arrival strikes a match to the family veneer, bringing to light buried secrets that will tell a new tale about the Romeyns. As Willa peels back the layers of her family's past, and Layla delves deeper into town legend, everyone involved is transformed—and their personal histories completely rewritten.
Review
This book was delightful. From one of the authors of The Guernsey Literary and Potato Peel Society, I could feel some of the similarities. It had a fabulous cast of characters who were a charming and interesting bunch. My issue at the beginning was trying to keep them all straight – who were friends, who were related and who got along and who didn't. Once I was able to keep them all straight I loved getting to know them better. The story oozed Southern charm set in the fictional Macedonia, West Virginia in 1938. It moved along nicely and revealed the past of the Romeyn family and their secrets in a satisfying way. I really enjoyed the ending and how it all wrapped up. The audio was wonderful as well and would highly  recommend it.

---
Career of Evil (Cormoran Strike, #3)

by Robert Galbraith, J.K. Rowling
Series: Cormoran Strike,
Published by Mulholland Books on October 20th 2015
Pages: 492
Format: Audiobook
Source: Library
Goodreads

Cormoran Strike is back, with his assistant Robin Ellacott, in a mystery based around soldiers returning from war.
When a mysterious package is delivered to Robin Ellacott, she is horrified to discover that it contains a woman's severed leg.
Her boss, private detective Cormoran Strike, is less surprised but no less alarmed. There are four people from his past who he thinks could be responsible – and Strike knows that any one of them is capable of sustained and unspeakable brutality.
With the police focusing on the one suspect Strike is increasingly sure is not the perpetrator, he and Robin take matters into their own hands, and delve into the dark and twisted worlds of the other three men. But as more horrendous acts occur, time is running out for the two of them…
Career of Evil is the third in the series featuring private detective Cormoran Strike and his assistant Robin Ellacott. A mystery and also a story of a man and a woman at a crossroads in their personal and professional lives.
I really enjoy the Cormoran Strike books. They have gotten better with each installment. This third one was so great because there was so much focus on Strike and his assistant Robin – professionally but also personally. The mystery in this one is directly related to them both as someone has sent Robin a severed leg at their office eith the note referencing Strike. They both need to work together and search through Strike's past to come up with who is behind this and the other acts  that follow. On top of this Robin is dealing with relationship trouble and her upcoming wedding. We also get more on her past in this installment. It left off in such a way that I am very excited for book four.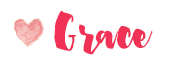 Related Posts