Look Me in the Eye: My Life with Asperger's

by John Elder Robison
Published by Crown on September 25th 2007
Genres: Memoirs
Pages: 304
Format: Audiobook
Source: Library
Goodreads

Ever since he was small, John Robison had longed to connect with other people, but by the time he was a teenager, his odd habits—an inclination to blurt out non sequiturs, avoid eye contact, dismantle radios, and dig five-foot holes (and stick his younger brother in them)—had earned him the label "social deviant." No guidance came from his mother, who conversed with light fixtures, or his father, who spent evenings pickling himself in sherry. It was no wonder he gravitated to machines, which could, at least, be counted on.
After fleeing his parents and dropping out of high school, his savant-like ability to visualize electronic circuits landed him a gig with KISS, for whom he created their legendary fire-breathing guitars. Later, he drifted into a "real" job, as an engineer for a major toy company. But the higher Robison rose in the company, the more he had to pretend to be "normal" and do what he simply couldn't: communicate. It wasn't worth the paycheck.
It was not until he was forty that an insightful therapist told him he had the form of autism called Asperger's syndrome. That understanding transformed the way Robison saw himself—and the world.
Look Me in the Eye is the moving, darkly funny story of growing up with Asperger's at a time when the diagnosis simply didn't exist. A born storyteller, Robison takes you inside the head of a boy whom teachers and other adults regarded as "defective," who could not avail himself of KISS's endless supply of groupies, and who still has a peculiar aversion to using people's given names (he calls his wife "Unit Two"). He also provides a fascinating reverse angle on the younger brother he left at the mercy of their nutty parents—the boy who would later change his name to Augusten Burroughs and write the bestselling memoir Running with Scissors.
Ultimately, this is the story of Robison's journey from his world into ours, and his new life as a husband, father, and successful small business owner—repairing his beloved high-end automobiles. It's a strange, sly, indelible account—sometimes alien, yet always deeply human.
Review
I honestly don't remember where I heard about this one but I the whole Asperger's story was what drew me to it. I love reading about a variety of topics- especially when told through memoir format.
John Elder tells his story of growing up with Asperger's before anyone knew what it was. We see his ups and downs in life, how certain effects of having Asperger's helped him – especially in his jobs and how others really held him back or were obstacles. On top of the Asperger's he had a really difficult childhood with his parents. They had some serious issues of their own that greatly affected him.
Some parts of his story were more interesting than others. I really liked the beginning – his growing up, moving around and his times with his brother. Some of the middle with his work was kind of boring for me though. I did really enjoy the end where he talks about his son and relating to him, worrying for him. How he became successful at something he enjoyed doing. How he started to find a way to relate to people better. My favorite part was when he get diagnosed at the age of 40 that he had Asperger's and how his life made more sense looking back.
Overall I am really glad I picked this up to listen to. If you are a fan of memoirs or interest in Asperger's this is a good pick.
---
I Am America (And So Can You!) by Stephen Colbert, Richard Dahm, Paul Dinello, Allison Silverman, Michael Brumm, Eric Drydale, Rob Dubbin, Glenn Eichler, Peter Grosz, Peter Gwinn, Jay Katsir, Laura Krafft, Frank Lesser, Tom Purcell
Published by Grand Central Publishing on October 9th 2007
Genres: Humor
Pages: 230
Source: Library
Goodreads

Congratulations--just by opening the cover of this book you became 25% more patriotic.
From Stephen Colbert, the host of television's highest-rated punditry show The Colbert Report, comes the book to fill the other 23½ hours of your day. I Am America (And So Can You!) contains all of the opinions that Stephen doesn't have time to shoehorn into his nightly broadcast.
Dictated directly into a microcassette recorder over a three-day weekend, this book contains Stephen's most deeply held knee-jerk beliefs on The American Family, Race, Religion, Sex, Sports, and many more topics, conveniently arranged in chapter form.
Always controversial and outspoken, Stephen addresses why Hollywood is destroying America by inches, why evolution is a fraud, and why the elderly should be harnessed to millstones.
You may not agree with everything Stephen says, but at the very least, you'll understand that your differing opinion is wrong.
I Am America (And So Can You!) showcases Stephen Colbert at his most eloquent and impassioned. He is an unrelenting fighter for the soul of America, and in this book he fights the good fight for the traditional values that have served this country so well for so long.
Please buy this book before you leave the store.
About the AuthorStephen Colbert is America.
Description from book jacket
Review
I like Stephen Colbert a lot. I only watch his shows occasionally and check out clips on the internet. I used to check out his old show The Colbert Report at times. I loved the character he played and how extreme and ridiculous he was.  I really wanted to read this one when I saw it on the library site and the fact that it would fit as my satirical book for my Pop Sugar Challenge.
It is broken by chapters focusing on different topics like The American Family, Race, Religion, Sex and Sports.  I hadn't realized how old it was until I was partially into the book and he said something that was dated and saw it was written 9  years ago. It is funny to see how much of it actually still holds up.
The book is crazy short. I listened to the audio and it was only 3 1/2 hours – and that was without me listening at a faster speed! Needless to say, I finished this in an afternoon and laughed the entire time. If you like him or just want to laugh totally pick up the audio for this!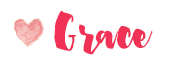 Related Posts