I received this book for free from Publisher via Netgalley in exchange for an honest review. This does not affect my opinion of the book or the content of my review.
In This Moment

by Karma Brown
on June 1st 2017
Genres: Contemporary Women, Contemporary
Pages: 304
Format: eARC
Source: Publisher via Netgalley
Goodreads

Bestselling author Karma Brown is back with a morally infused and emotionally riveting exploration of one woman's guilt over an unexpected—yet avoidable—tragedy.

Meg Pepper has a fulfilling career and a happy family. Most days she's able to keep it all together and glide through life. But then, in one unalterable moment, everything changes.

After school pickup one day, she stops her car to wave a teenage boy across the street…just as another car comes hurtling down the road and slams into him.

Meg can't help but blame herself for her role in this horrific disaster. Full of remorse, she throws herself into helping the boy's family as he rehabs from his injuries. But the more Meg tries to absolve herself, the more she alienates her own family—and the more she finds herself being drawn to the boy's father, Andrew.

Soon Meg's picture-perfect life is unravelling before her eyes. As the painful secrets she's been burying bubble dangerously close to the surface, she will have to decide: Can she forgive herself, or will she risk losing everything she holds dear to her heart?
Review
This is my second Karma Brown book and this brought the emotions just like her last and just like I expected.
After Meg driving home with her daughter from school pickup waves a teenage boy across the street and then witnesses him get hit by an oncoming car. Meg starts to feel guilt about her part in the accident as well as having some old memories of a past accident she has guilt over. This starts a kind of chain reaction of unraveling of Meg's life. Can she get over the guilt and get her life and family together?
This book had me feeling so much – especially for Meg and her daughter. I totally understood Meg's guilt even if it wasn't necessary. I would go over that moment in my mind a million times I'm sure. Plus her daughter is dealing with a classmate and her boyfriend's brother being in the accident. She clearly is having issues with it and Meg has to deal with that. Meg and her husband don't appear to always be on the same page, especially with their daughter. I hated to see all the tension in their family but it was so authentic feeling.
The whole book gave me an uneasy feeling the whole time but in a good way if that makes sense. This is not a happy story by any means but that didn't make it any less enjoyable for me. I loved all the feelings this gave me and really liked how it wrapped up. Karma Brown is definitely an author  I am excited to read more from.
---
I received this book for free from Publisher via Netgalley in exchange for an honest review. This does not affect my opinion of the book or the content of my review.
Final Girls

by Riley Sager
Published by Dutton on July 11th 2017
Genres: Thrillers
Pages: 342
Format: eARC
Source: Publisher via Netgalley
Goodreads

Ten years ago, college student Quincy Carpenter went on vacation with five friends and came back alone, the only survivor of a horror movie–scale massacre. In an instant, she became a member of a club no one wants to belong to—a group of similar survivors known in the press as the Final Girls. Lisa, who lost nine sorority sisters to a college dropout's knife; Sam, who went up against the Sack Man during her shift at the Nightlight Inn; and now Quincy, who ran bleeding through the woods to escape Pine Cottage and the man she refers to only as Him. The three girls are all attempting to put their nightmares behind them, and, with that, one another. Despite the media's attempts, they never meet.

Now, Quincy is doing well—maybe even great, thanks to her Xanax prescription. She has a caring almost-fiancé, Jeff; a popular baking blog; a beautiful apartment; and a therapeutic presence in Coop, the police officer who saved her life all those years ago. Her memory won't even allow her to recall the events of that night; the past is in the past.

That is, until Lisa, the first Final Girl, is found dead in her bathtub, wrists slit, and Sam, the second, appears on Quincy's doorstep. Blowing through Quincy's life like a whirlwind, Sam seems intent on making Quincy relive the past, with increasingly dire consequences, all of which makes Quincy question why Sam is really seeking her out. And when new details about Lisa's death come to light, Quincy's life becomes a race against time as she tries to unravel Sam's truths from her lies, evade the police and hungry reporters, and, most crucially, remember what really happened at Pine Cottage, before what was started ten years ago is finished.
Review
I was really in the mood for a good thriller since I haven't read one in a while. I was really hoping Final Girls would deliver and it just slightly missed the mark for me.
My biggest issue with Final Girls was I thought it took a long time to get at what was driving the book. What I mean by that was I wasn't sure what the end game was. Was someone hunting the final girls? Quincy didn't remember what exactly happened to her so was that the mystery? I just felt like there was a lot of build up and while it was interesting I would have liked it all to kick in quicker.
I will say the ending – the last 25% or so – was very good and had me on the edge of my seat. I didn't really see any of it coming so that was definitely a plus. I just wish there was that same tension earlier in the book. Still worth the read if the blurb calls to you.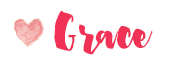 Related Posts