Me and Earl and the Dying Girl (Movie Tie-in Edition)

by Jesse Andrews
Published by Abrams on May 26th 2015
Genres: Young Adult
Pages: 336
Format: Audiobook
Source: Library
Goodreads

The book that inspired the hit film! Sundance U.S. Dramatic Audience Award Sundance Grand Jury This is the funniest book you ll ever read about death. It is a universally acknowledged truth that high school sucks. But on the first day of his senior year, Greg Gaines thinks he s figured it out. The answer to the basic existential question: How is it possible to exist in a place that sucks so bad? His strategy: remain at the periphery at all times. Keep an insanely low profile. Make mediocre films with the one person who is even sort of his friend, Earl. This plan works for exactly eight hours. Then Greg s mom forces him to become friends with a girl who has cancer. This brings about the destruction of Greg s entire life.
Review
I really thought I would love this book. It's funny not sappy. Kind of blunt and a little vulgar. Then I listened to it and I was so underwhelmed. I honestly wonder if it's because I did the audiobook and didn't read it. Either that or my expectations were built up too high.
I appreciated that it wasn't romanticized and that the relationships were awkward. The main character Greg I found kind of hard to relate to. Which might have been the point. I just didn't connect (again may have been a fault of the audio). I was excited because I knew Greg and Earl made movies. I think this looks like it was done way better in the movie (from previews)
I am thinking this was a case of 'It's me, not you'. Regardless, I am still really excited to see the movie!
---
Red Queen

by Victoria Aveyard
Published by Harper Collins on February 10th 2015
Genres: Young Adult
Pages: 400
Format: Audiobook
Source: Library
Buy on Amazon
Goodreads

Graceling meets The Selection in debut novelist Victoria Aveyard's sweeping tale of seventeen-year-old Mare, a common girl whose once-latent magical power draws her into the dangerous intrigue of the king's palace. Will her power save her or condemn her?
Mare Barrow's world is divided by blood—those with common, Red blood serve the Silver- blooded elite, who are gifted with superhuman abilities. Mare is a Red, scraping by as a thief in a poor, rural village, until a twist of fate throws her in front of the Silver court. Before the king, princes, and all the nobles, she discovers she has an ability of her own.
To cover up this impossibility, the king forces her to play the role of a lost Silver princess and betroths her to one of his own sons. As Mare is drawn further into the Silver world, she risks everything and uses her new position to help the Scarlet Guard—a growing Red rebellion—even as her heart tugs her in an impossible direction. One wrong move can lead to her death, but in the dangerous game she plays, the only certainty is betrayal.
Review
This is apparently a Love it! or Hate it! kind of book. I have read both sets of reviews. I wasn't sure how I would feel but was excited. I found I was in the Love it! camp.
I really loved Mare. She was strong but totally flawed. She made a ton of mistakes along the way but always had the best intentions. She wanted her family, her people to be equal.
The romance aspect was a little murky and I felt in the background for the most part. There were a fewish interests. I expect this to be expanded on in the next book.
I think my favorite part were the different powers the Silvers possessed. I liked watching them train and battle.
I have heard this book is a lot like a bunch of others. I don't read a ton in this genre so maybe that is why that didn't occur or bother me. I also know a lot of people thought it was slow and boring. I wonder if the audio helped with that because I loved the narrator and felt it was paced great.
I loved it, found it super interesting and fun and can't wait for the next one!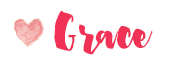 Related Posts