The Guernsey Literary and Potato Peel Pie Society

by Mary Ann ShafferAnnie Barrows
Published by Dial Press on 2008
Genres: Fantasy, Fiction, Historical
Pages: 277
Format: Audiobook
Source: Library
Buy on Amazon
Goodreads

#1 NEW YORK TIMES BESTSELLER "I wonder how the book got to Guernsey? Perhaps there is some sort of secret homing instinct in books that brings them to their perfect readers." January 1946: London is emerging from the shadow of the Second World War, and writer Juliet Ashton is looking for her next book subject. Who could imagine that she would find it in a letter from a man she's never met, a native of the island of Guernsey, who has come across her name written inside a book by Charles Lamb.... As Juliet and her new correspondent exchange letters, Juliet is drawn into the world of this man and his friends--and what a wonderfully eccentric world it is. The Guernsey Literary and Potato Peel Pie Society--born as a spur-of-the-moment alibi when its members were discovered breaking curfew by the Germans occupying their island--boasts a charming, funny, deeply human cast of characters, from pig farmers to phrenologists, literature lovers all. Juliet begins a remarkable correspondence with the society's members, learning about their island, their taste in books, and the impact the recent German occupation has had on their lives. Captivated by their stories, she sets sail for Guernsey, and what she finds will change her forever. Written with warmth and humor as a series of letters, this novel is a celebration of the written word in all its guises, and of finding connection in the most surprising ways.
Review
I had tried to read this a year or so ago based on a co-workers recommendation. I think I made it half way or so before I had to DNF. In general I liked it but it was moving slow and I stopped caring. However, one of the categories in my reading challenge is to read a book you didn't finish. I thought I would give this one a try again – but went the audio route. Well, I am really glad I did pick this up again and even more glad I went with audio. All of the narrators were wonderful.
This is told post-war through various letters to and from lots of people. The main character is Juliet, who is a writer and looking to write her next book. She starts to correspond with a man on the island of Guernsey after he found an old book with her name and address. This leads to her starting to write letters to others on the island leading to a possible book idea. She also writes to her editor, best friend, and a boyfriend.
The part I didn't get to the first time was when Juliet actually goes to Guernsey to meet and speak with the people there for her book. To me, this is when the story really picks up and wish there was more of it. I loved her interactions with everyone there. Also, the ending was just perfect and made me so happy I finished it this time.
---
The Night Circus

by Erin Morgenstern
Published by Knopf Doubleday Publishing Group on September 13th 2011
Genres: Fiction, Fantasy, Historical
Pages: 384
Format: Audiobook
Source: Library
Buy on Amazon
Goodreads

The circus arrives without warning. No announcements precede it. It is simply there, when yesterday it was not. Within the black-and-white striped canvas tents is an utterly unique experience full of breathtaking amazements. It is called Le Cirque des Rêves, and it is only open at night. But behind the scenes, a fierce competition is underway—a duel between two young magicians, Celia and Marco, who have been trained since childhood expressly for this purpose by their mercurial instructors. Unbeknownst to them, this is a game in which only one can be left standing, and the circus is but the stage for a remarkable battle of imagination and will. Despite themselves, however, Celia and Marco tumble headfirst into love—a deep, magical love that makes the lights flicker and the room grow warm whenever they so much as brush hands. True love or not, the game must play out, and the fates of everyone involved, from the cast of extraordinary circus per­formers to the patrons, hang in the balance, suspended as precariously as the daring acrobats overhead. Written in rich, seductive prose, this spell-casting novel is a feast for the senses and the heart.
Review
When this book started I will admit I was pretty confused. There were dates, places, names just all over the place. I kept going back and trying to see if it was the same people. Was this before or after the last part. Finally, I gave up and just listened and hoped I caught up and caught on.
I did get hooked at some point and got it mostly straightened out. I loved the circus and all its magical goodness. The competition between the two magicians, Celia and Marco, was fun, extravagant and sounded beautiful. However, only one can win. The romance that develops between the two is slow, deep and well, magical.
I was also taken with so many of the other secondary characters that popped up throughout. They were quirky, and big and woven so well within story and added so much. Also, the circus was pretty much a character in itself. I loved all the descriptions which made it really come to life.
I felt this was beautifully written, wonderfully paced and  couldn't have ended in a better way.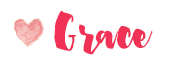 Related Posts