Denton Little's Deathdate (Denton Little, #1)

by Lance Rubin
Published by Knopf Books for Young Readers on April 14th 2015
Genres: Young Adult
Pages: 352
Format: ebook
Source: Purchased
Goodreads

Fans of John Green and Matthew Quick: Get ready to die laughing.
Denton Little's Deathdate takes place in a world exactly like our own except that everyone knows the day they will die. For 17-year-old Denton Little, that's tomorrow, the day of his senior prom.
Despite his early deathdate, Denton has always wanted to live a normal life, but his final days are filled with dramatic firsts. First hangover. First sex. First love triangle (as the first sex seems to have happened not with his adoring girlfriend, but with his best friend's hostile sister. Though he's not totally sure. See: first hangover.) His anxiety builds when he discovers a strange purple rash making its way up his body. Is this what will kill him? And then a strange man shows up at his funeral, claiming to have known Denton's long-deceased mother, and warning him to beware of suspicious government characters…. Suddenly Denton's life is filled with mysterious questions and precious little time to find the answers.
Debut author Lance Rubin takes us on a fast, furious, and outrageously funny ride through the last hours of a teenager's life as he searches for love, meaning, answers, and (just maybe) a way to live on.
Review
I know I am not the only one who ALWAYS says Denton's Little Deathdate. Right??? Anyways  . . .
The whole story follows Denton Little on his deathdate. Because in this world everyone knows when they will die, that person attends their own funeral and then you wait to die. I will say this book kind of went in a different direction than what I thought, especially towards the end but I liked it.
This was really a fun and funny book. I super appreciated the humor in this one. I mean it is about death but still had me laughing out loud a bunch of times. I really liked Denton and his friend Paolo. They were kind of nerdy but still kind of cool. You know?? And guess what else? Come on guess!! There were parents. They weren't crappy. His dad and stepmom were present and cared. Hallelujah!
It also was quick and I needed to know what was going to happen. All in all, it was the perfect book to kick off the read-a-thon. I can't wait until the next book comes this year!
---
99 Days

by Katie Cotugno
Published by Balzer + Bray on April 21st 2015
Pages: 384
Format: ebook
Source: Purchased
Goodreads

Day 1: Julia Donnelly eggs my house my first night back in Star Lake, and that's how I know everyone still remembers everything—how I destroyed my relationship with Patrick the night everything happened with his brother, Gabe. How I wrecked their whole family. Now I'm serving out my summer like a jail sentence: Just ninety-nine days till I can leave for college, and be done.
Day 4: A nasty note on my windshield makes it clear Julia isn't finished. I'm expecting a fight when someone taps me on the shoulder, but it's just Gabe, home from college and actually happy to see me. "For what it's worth, Molly Barlow," he says, "I'm really glad you're back."
Day 12: Gabe got me to come to this party, and I'm actually having fun. I think he's about to kiss me—and that's when I see Patrick. My Patrick, who's supposed to be clear across the country. My Patrick, who's never going to forgive me.
Review
Molly has just come back from school to her small hometown. She is greeted by her house being egged which let her know no one has forgotten what happened before she left. What happened was   everyone finding out that Molly messed up her relationship with her boyfriend Patrick . . .with is brother Gabe. Everyone found out because it was written about in a book. A hugely popular book. Written by her mother. Molly just needs to make it 99 days before she can leave for college. But can she make it?
Man, this book. I knew there were tons of opinions on it. People seemed to have loved it or really hated it. So of course I felt the need to read it and see what I thought. I thought it was a messy, messy book. The thing is I like messy. Because messy is usually more real. Now to be clear, I don't think cheating is acceptable or a love triangle between brothers is a good thing. Still, these things happen and if written about in a certain way I thnk are compelling.
Molly was super frustrating. I was totally with her until about 60% percent. That is when the really questionable decisions started happening. It is one think to think things in your head, be confused but you have to really think through your actions. She is young and been through a lot but I thought that would have helped her be a little more responsible about things. However, I still liked her as a person, questionable actions aside. She seemed like someone who worked hard, wanted to be a good friend and person and I mean she loved Netflix so yeah. I think she was still confused and hurt by her mother's actions as well the way she was being treated in the town Was she wrong in the way she acted? Yes. But she really had it rough.
But for some reason she was the only one! Gabe, the other brother, was fine. No one seemed to shun him. But I loved he knew that and thought he should be catching heat too. Or she shouldn't be catching so much. I thought that aspect of the book was done really well. I mean it is so true the double standard in society. The girl is a slut and the guy, well he kind of just gets to be a guy.
I also enjoyed how it was written. Each "chapter" was a day of the 99 before Molly left for college. It was a really quick book for me and thought it was written well and really hooked me from the beginning. I know this book isn't for everyone but if you like messy books done well and cheating and love triangles don't bother you, I think this is one you should pick up.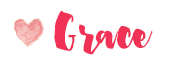 Related Posts