You're Never Weird on the Internet (Almost)

by Felicia Day, Joss Whedon
Published by Touchstone on August 11th 2015
Pages: 260
Format: Audiobook, ebook
Source: Library, Purchased
Goodreads

From online entertainment mogul, actress, and "queen of the geeks" Felicia Day, a funny, quirky, and inspiring memoir about her unusual upbringing, her rise to Internet-stardom, and embracing her individuality to find success in Hollywood.
The Internet isn't all cat videos. There's also Felicia Day—violinist, filmmaker, Internet entrepreneur, compulsive gamer, hoagie specialist, and former lonely homeschooled girl who overcame her isolated childhood to become the ruler of a new world... or at least semi-influential in the world of Internet Geeks and Goodreads book clubs.
After growing up in the south where she was "home-schooled for hippie reasons", Felicia moved to Hollywood to pursue her dream of becoming an actress and was immediately typecast as a crazy cat-lady secretary. But Felicia's misadventures in Hollywood led her to produce her own web series, own her own production company, and become an Internet star.
Felicia's short-ish life and her rags-to-riches rise to Internet fame launched her career as one of the most influential creators in new media. Now, Felicia's strange world is filled with thoughts on creativity, video games, and a dash of mild feminist activism—just like her memoir.
Hilarious and inspirational, You're Never Weird on the Internet (Almost) is proof that everyone should embrace what makes them different and be brave enough to share it with the world, because anything is possible now—even for a digital misfit.
Review
Ok so I had no idea who Felicia Day was but there was buzz about this book when it came out and we all know I love a memoir, especially a lady memoir. I figured why not give it a go and I will say I was pleasantly surprised.
So Felicia Day is an online entertainment mogul, actress (TV and Internet), and "queen of the geeks". Even though I didn't know who she was that didn't take away from her story. She talks about her upbringing, school, figuring ut what she really wanted to do with her life, going after that dream and then what happens when you  achieve it. Plus she is super nerdy and that is something I can relate to and appreciate.
She talks a lot about the internet and how she met people through it and made friends. Most of this was through gaming – something i have no clue about. I did connect to that sentiment. From online groups from when I got married to a mom's group I have been a part of since I was pregnant with my now 4 year old to this community I have gained such a sense of friendship and belonging that most people don't understand. So it was nice to read about someone else's experience.
Also, she had a really interesting upbringing so there was that. Plus it was funny, quick and pretty inspirational in parts. Overall, I am really glad I picked this one up.
---
Just Visiting

by Dahlia Adler
Published by Spencer Hill Contemporary on November 17th 2015
Genres: Young Adult
Pages: 348
Format: ebook
Source: Purchased
Goodreads

Reagan Forrester wants out—out of her trailer park, out of reach of her freeloading mother, and out of the shadow of the relationship that made her the pariah of Charytan, Kansas.
Victoria Reyes wants in—in to a fashion design program, in to the arms of a cute guy who doesn't go to Charytan High, and in to a city where she won't stand out for being Mexican.
One thing the polar-opposite best friends do agree on is that wherever they go, they're staying together. But when they set off on a series of college visits at the start of their senior year, they quickly see that the future doesn't look quite like they expected. After two years of near-solitude following the betrayal of the ex-boyfriend who broke her heart, Reagan falls hard and fast for a Battlestar Galactica-loving, brilliant smile-sporting pre-med prospective... only to learn she's set herself up for heartbreak all over again. Meanwhile, Victoria runs full-speed toward all the things she thinks she wants… only to realize everything she's looking for might be in the very place they've sworn to leave.
As both Reagan and Victoria struggle to learn who they are and what they want in the present, they discover just how much they don't know about each other's pasts. And when each learns what the other's been hiding, they'll have to decide whether their friendship has a future.
Review
Reagan and Victoria are best friends even if they are total opposites. Despite their differences they know one thing – they are going to college next year. And they are going together. After a series of campus visits they find out a lot about each other, themselves and what they really want. Can their friendship last through these changes?
As soon as I heard about this book I was in because it seemed to be all about friendship. I love a good friendship story and that is what I got here and I was so happy for it.
It takes place in that really crucial time when you are coming to the end of high school and have to make so many important decisions. It is one of my friend times to read about because there are just so many things going on and feelings you have then.
I really enjoyed both characters here because they were so different but were also such good friends. Even though they hadn't shared everything about their pasts before they were friends they were both fiercely loyal, understanding and patient with each other. Of course, there are bumps in any friendship, so we got to see that too and them working through this. I was glad to see there was some romance too but it didn't take away from the main focus of Reagan and Vic. I also enjoyed the ending and found it very satisfying.
I really enjoyed this one and will definitely be picking up other books from Dahlia Adler very soon!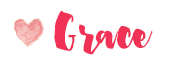 Related Posts