Vincent Brothers -- Extended and Uncut

by Abbi Glines
Published by Simon and Schuster on December 18th 2012
Genres: Love & Romance, New Adult
Pages: 320
Format: ebook
Source: Library
Goodreads

Sawyer and Lana's romance just got steamier in this exclusive eBook-only companion to the printed original that includes scandalous, heart-pounding scenes.Getting a boy to fall head-over-heels in love with you isn't easy. Especially when he's been in love with your cousin for as long as you can remember. Lana has lived her life in her cousin's shadow. Ashton always made perfect grades, had tons of friends, and looks model-perfect. And she's always had Sawyer Vincent—the only boy Lana's ever wanted—wrapped around her finger. But now things are different. Lana has a chance to make Sawyer see her, and she's taking it. If only he'd get over Ashton—because Lana is sick of second-best. Sawyer's heart is broken. He's lost his best girl to his best friend. And then Lana comes to town. Ashton's cousin has always been sweet and soft-spoken, but now she's drop-dead gorgeous as well. Sawyer doesn't know if Lana can heal his broken heart, but spending time with her might at least make Ashton jealous. What starts as a carefree fling becomes a lusty game of seduction. Sawyer and Lana may have different motives, but their scintillating hookups are the same kind of steamy. . . .
Mini Review
In the follow up to The Vincent Boys we get to see Sawyer's story unfold. It was clear from the last book that Lana, Ashton's cousin, would be our leading lady. We see Sawyer deal with jealousy over Beau and Ashton's relationship while falling for Lana.
This is definitely my favorite series from Abbi. I know that probably puts me in the minority but I just liked the story so much.
The Good.
I thought this was better than the first. Something about it not having the lavish triangle helped.
Lana also had a lot to do with this. I liked her much more than Ashton.  She was less wishy washy and woah is me. In general I just found her not as annoying.
Loved flash forwards at the end. I am always a sucker for a peek into the future.
The Bad.
There was a whole Lana makeover from the last book that was very Sandy from Grease – Like you need to sex it up to catch the man (it's my inner feminist coming out)
Sawyer was a dick a lot in this book so it was a bit of a struggle sometimes to like him (but then he went through a crappy break up where his now brother not cousin got his girl so I cut him some slack)
The Quotes.
"When I'm with you, my world is complete. When I touch you, I understand the meaning of life. When I lost you, I completely shattered. You. Own. Me."
"I know this because I understand now what love really feels like. The kind that consumes you. Love holds the power to break you. It holds the power to complete you."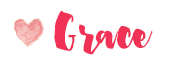 Related Posts