The Singles Game

by Lauren Weisberger
Published by Simon & Schuster on July 12th 2016
Genres: Contemporary, Contemporary Women, Fiction
Pages: 352
Format: Audiobook
Source: Library
Goodreads

The new novel from the New York Times bestselling author of The Devil Wears Prada and Revenge Wears Prada—a dishy tell-all about a beautiful tennis prodigy who, after changing coaches, suddenly makes headlines on and off the court.
Charlotte "Charlie" Silver has always been a good girl. She excelled at tennis early, coached by her father, a former player himself, and soon became one of the top juniors in the world. When she leaves UCLA—and breaks her boyfriend's heart—to turn pro, Charlie joins the world's best athletes who travel eleven months a year, competing without mercy for Grand Slam titles and Page Six headlines.
After Charlie suffers a disastrous loss and injury on Wimbledon's Centre Court, she fires her longtime coach and hires Todd Feltner, a legend of the men's tour, who is famous for grooming champions. Charlie is his first-ever female player, and he will not let her forget it. He is determined to change her good-girl image—both on the court and off—and transform her into a ruthless competitor who will not only win matches and climb the rankings, but also score magazine covers and seven-figure endorsement deals. Her not-so-secret affair with the hottest male player in the world, sexy Spaniard Marco Vallejo, has people whispering, and it seems like only a matter of time before the tabloids and gossip blogs close in on all the juicy details. Charlie's ascension to the social throne parallels her rising rank on the women's tour—but at a major price.
Lauren Weisberger's novel brings us exclusive behind-the-scenes details from all the Grand Slam tournaments: the US Open, the French Open, the Australian Open, and Wimbledon. Charlie Silver jets around the globe, plays charity matches aboard Mediterranean megayachts, models in photo shoots on Caribbean beaches, walks the red carpet at legendary player parties, and sidesteps looming scandals—all while trying to keep her eyes on the real prize. In this sexy, unputdownable read about young tennis stars who train relentlessly to compete at the highest levels while living in a world obsessed with good looks and Instagram followers, Charlie must discover the secret to having it all—or finally shatter the illusion for good. - See more at: http://books.simonandschuster.com/The...
Review
I took this one out of the library on audio on a whim. It was available and I was bored. Well, I was shocked when I finished listening to it in a day!
We follow Charlie through the year or so after a serious injury where she has made serious changes to her life and tennis career to try and win a Grand Slam. There is family conflict, romantic prospects, professional decisions and some of the extravagances that come with celebrity. Throughout Charlie has to figure out what is best for her as well as what her true priorities are.
There was nothing super special about this but something made it so addictive for me. I literally listened all day while I was doing my normal daily activities. I was super invested in Charlie , her comeback, her personal life and if she would win a slam. I loved all the tennis in this. When I grew up it was one of my favorite sports to watch and I don't think I have ever read a book about it so that was fun. While there was romance it really wasn't the focus which was nice.
This was just a solid story that I really enjoyed and couldn't put down. I haven't read any Lauren Weisberger since the Devil Wears Prada but I am glad I gave this one a shot.
---
Modern Lovers

by Emma Straub
Published by Riverhead Books on May 31st 2016
Pages: 353
Format: Audiobook
Source: Library
Goodreads

From the New York Times‒bestselling author of The Vacationers, a smart, highly entertaining novel about a tight-knit group of friends from college—their own kids now going to college—and what it means to finally grow up well after adulthood has set in.
Friends and former college bandmates Elizabeth and Andrew and Zoe have watched one another marry, buy real estate, and start businesses and families, all while trying to hold on to the identities of their youth. But nothing ages them like having to suddenly pass the torch (of sexuality, independence, and the ineffable alchemy of cool) to their own offspring.
Back in the band's heyday, Elizabeth put on a snarl over her Midwestern smile, Andrew let his unwashed hair grow past his chin, and Zoe was the lesbian all the straight women wanted to sleep with. Now nearing fifty, they all live within shouting distance in the same neighborhood deep in gentrified Brooklyn, and the trappings of the adult world seem to have arrived with ease. But the summer that their children reach maturity (and start sleeping together), the fabric of the adults' lives suddenly begins to unravel, and the secrets and revelations that are finally let loose—about themselves, and about the famous fourth band member who soared and fell without them—can never be reclaimed.
Straub packs wisdom and insight and humor together in a satisfying book about neighbors and nosiness, ambition and pleasure, the excitement of youth, the shock of middle age, and the fact that our passions—be they food, or friendship, or music—never go away, they just evolve and grow along with us.
Review
I had no idea what to expect with this one but knew there was some buzz so I did a quick listen and was pleasantly surprised.
We follow two families connected by parents who were friends and in a band while in college. Andrew and Elizabeth are married and Zoe married Jane and both have children Harry and Ruby respectively. They still live in the same Brooklyn neighborhood as in college. We follow their lives as they go into middle age and their children grow up and become adults.
I liked the dynamics between these couples – both within themselves and as a whole. I found their mid-life crisis interesting to watch in comparison to the youngish love their children were partaking in. I loved the Brooklyn setting so much. I especially loved how the characters describe how it has changed throughout the years they have loved there. There was nothing super interesting or memorable about this but somehow I still really enjoyed it. I know that isn't a glowing endorsement but sometimes a good story is all you need. I also loved the kind of epilogue we got for each character. I will definitely be going back and reading The Vacationers by Straub which has been sitting on my TBR forever.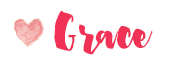 Related Posts