I received this book for free from Publisher in exchange for an honest review. This does not affect my opinion of the book or the content of my review.
The Morning After Memoirs

by Kate Michaels
Published by Ago Publishing on July 14th 2015
Genres: Contemporary, Fiction
Pages: 261
Format: eARC
Source: Publisher
Goodreads

A smart, irreverent slant on modern dating, Kate Michaels' sexy, laugh-out-loud debut reimagines the world of Sex And The City with the biting realism of Lena Dunham's Girls.
Twenty-nine-year-old Jess wakes up on New Year's Day a touch hungover and a whole lot confused. The man in bed next to her is not her boyfriend, Ben. In fact, she doesn't even remember Not-Ben's name. It won't be the first time she finds herself in a questionable situation in a year that proves her new single-in-the-city lifestyle is far from the glamorous, Sex And The City world she's been promised on TV. Between hacking through last year's leg hair, accidentally snogging someone who may well be her cousin, getting hit over the head with a sex toy that isn't even hers, and ending the night with a walk of shame into her parent's garage, Jess's single life is turning out more cockroaches than cocktails.
The Morning After Memoirs is the story of one woman's search for love, meaning, and a low-calorie alternative to wine.
Review
Jess screwed u big time on New Year's Eve and ended up in bed with someone who wasn't her live-in boyfriend. This started off a year where she wanted to change her life. However, we see all the terrible, embarrassing and awkward situations she deals with along her journey.
My first thoughts come from Lethal Weapon "I'm too old for this shit." I think if I would have read this like 5 to 8 years ago I would have liked it a little more. I am kind of past that point in my life but it was still a fun, quick, light read.
Jess is a total disaster. She drinks too much. She is totally always on the prowl for a guy. She takes her career less serious than she should at her age. But man  I think I might want to party with her (if I were younger and didn't go to bed at 9pm.) My only thing is that fundamentally she didn't come off as a great friend. There weren't moments where she showed she was caring or would go all out for the people she loved. So I guess a lot of her flaws weren't redeemed in my eyes so I connected with her less than I thought I would. Still, her antics and crazy situations were fun to read about.
The book moved along quick. There were a lot of characters – especially her friends – so it took me a bit to get them straight. I am not sure she was changed or had any real growth by the end of the book but it seemed liked she was heading in a better direction. And I guess that is all anyone can hope for in life.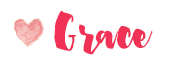 Related Posts