Overruled (The Legal Briefs, #1)

by Emma Chase
Published by Gallery Books on April 28th 2015
Genres: Contemporary, Romance
Pages: 272
Format: Audiobook
Source: Purchased
Goodreads


Emma Chase, New York Times bestselling author of the Tangled Series, returns with the first installment of the Legal Briefs Series.

As a DC defense attorney, Stanton Shaw keeps his head cool, his questions sharp, and his arguments irrefutable. They don't call him the Jury Charmer for nothing – with his southern drawl, disarming smile and captivating green eyes – he's a hard man to say no to. Men want to be him and women want to be thoroughly cross examined by him.
Stanton's a man with a plan. And for a while, life was going according to that plan.
Until the day he receives an invitation to the wedding of his high school sweetheart and mother of his beloved ten-year old daughter. Jenny is getting married — to someone who isn't him.
That's definitely not part of the plan.***
Sofia Santos is a city raised, no-nonsense litigator who plans to become the most revered criminal defense attorney in the country. She doesn't have time for relationships or distractions.
But when Stanton, her "friend with mind-blowing benefits" begs for help, she finds herself out of her element, out of her depth, and obviously out of her mind. Because she agrees to go with him – to The-Middle-Of-Nowhere, Mississippi – to do all she can to help Stanton win back the woman he loves.
Her head tells her she's crazy...and her heart says something else entirely.***
What happens when you mix a one stop-light town, two professional arguers, a homecoming queen, four big brothers, some Jimmy Dean sausage and a gun-toting Nana?
The Bourbon flows, passions rise and even the best laid plans get overruled by the desires of the heart.
Review
I kept seeing this book all over the blogs. Then I kept seeing the second book, Sustained, all over. Everyone loved them. I haven't really been reading a ton of books like this lately so I decided to jump on in and downloaded from Audible during a sale.
When I started listening I liked the beginning with Stanton – him back home then off at college. He seemed sweet. When we got to present day Stanton I was having trouble connecting to him. Then we hear from  Sophia and again I wasn't feeling it. I kept going with it. The story – like most of these are – are really easy to see coming and I am totally ok with that. I just want to love the how we get there.
Once the story went back to Stanton's home town I was in. I was finally onboard with Stanton and Sophia. I loved the setting of Mississippi and all the local side characters there, including Stanton's ex and her fiancee and Nana. The way Stanton was with his daughter was adorable and loved seeing that he was a great father even if he wasn't around 100% of the time. Also seeing how Sophia was with his daughter was cute as well. I liked their banter and such much more at this point int the book as well.
Overall it was good. I didn't love it but ended up really liking it. Everyone has said the second one was even better so I have already downloaded and can't wait to start it!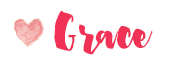 Related Posts