Mr. Mercedes

by Stephen King
Series: ,
Published by Scribner on June 3rd 2014
Genres: Mystery & Detective, Thrillers
Pages: 436
Format: Audiobook
Source: Borrowed
Goodreads

In the frigid pre-dawn hours, in a distressed Midwestern city, hundreds of desperate unemployed folks are lined up for a spot at a job fair. Without warning, a lone driver plows through the crowd in a stolen Mercedes, running over the innocent, backing up, and charging again. Eight people are killed; fifteen are wounded. The killer escapes.
In another part of town, months later, a retired cop named Bill Hodges is still haunted by the unsolved crime. When he gets a crazed letter from someone who self-identifies as the "perk" and threatens an even more diabolical attack, Hodges wakes up from his depressed and vacant retirement, hell-bent on preventing another tragedy.
Brady Hartfield lives with his alcoholic mother in the house where he was born. He loved the feel of death under the wheels of the Mercedes, and he wants that rush again.
Only Bill Hodges, with a couple of highly unlikely allies, can apprehend the killer before he strikes again. And they have no time to lose, because Brady's next mission, if it succeeds, will kill or maim thousands.
Mr. Mercedes is a war between good and evil, from the master of suspense whose insight into the mind of this obsessed, insane killer is chilling and unforgettable.
Review
I have seen this book around so much and heard great things and I really just wanted to read something different than what I had been. I had no idea what I was getting into and hadn't read Stephen King in FOREVER.
What I got was a retired police detective, Bill Hodges, in a bad place. When the killer that still haunts him comes and reaches out to him he is pulled back into trying to catch the killer – Brady Hartfield aka Mr. Mercedes.
I really loved how the story was set up. We see the point of view Hodges as well as Brady. I am such a sucker for getting to see into the thoughts and actions of the deranged in a book like this. And man was he messed up! There were also great secondary characters that enhanced the story.
The story started out a bit slow but once it all got going I didn't want to put it down. I had to know how it would play out.
I listened to this one and the audio was done really well. It did take me a minute to get used to the narrator but one I did it clicked for me.
Can't wait to get to book 2, Finders Keepers, in this trilogy!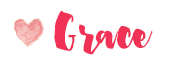 Related Posts